Meet Our Team
Browse the pictures and profiles of our professional, reliable, and loving pet sitting and dog walking team!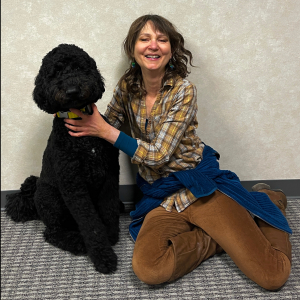 Anna
Anna has lived in Ann Arbor for over 30 years and had owned a pet sitting business for the past 10. After learning about Fetch Pet Care and all of the advantages it has for pet parents, Anna is now caring for animals through Fetch Pet Care and focusing more on what she enjoyed about her business - caring for pets. No dogs of her own, she has two beautiful cats, Sparky and Tito. They don't mind taking over her home when she is off caring for other pets. When she is home, they love to play with the laser pointer and feather flyer. Anna is seasoned at caring for pets of all stages of life. Pilling is easy, and she is able to give injections and administer subcutaneous fluids when needed. Anna simply loves all animals. She enjoys their company as much as they like playing with her. Even animals that are considered challenging, usually warm up to her quickly.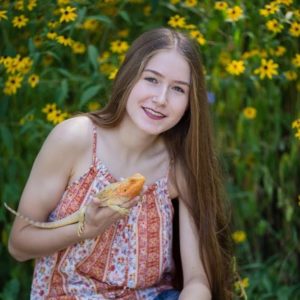 Lindsay
Lindsay has always loved anything and everything to do with animals. Some of her earliest childhood memories are of spending days reading animal encyclopedias and veterinarian books. As soon as she was old enough, volunteering at the Humane Society of Huron Valley became a favorite activity. She started rescuing animals and keeping exotic pets of her own in elementary school, turning her room into a safe haven for any animal in need of a home. While rescuing injured/sick animals, Lindsay has picked up skills like administering different medications and subcutaneous fluids. Her family currently includes a bunny, pigeons, doves, a cockatiel, quails, turtles, lizards, geckos, snakes, and frogs. In addition to caring for animals, Lindsay also enjoys exploring nature trails, creating art, longboarding, and tending to her houseplant collection. One of her favorite things about working for Fetch! is getting to apply her experience with all kinds of animals to the job for the well-being of any pet in need of a sitter.
Doreen
Doreen loves pets and animals of all shapes and sizes, and has owned many throughout her childhood. Family allergies currently preclude her from having a pet in her home, so she frequently enjoys the company of other people's pets. Doreen looks forward to helping take care of your pet when you have to be away, and following your wishes to give the best care to your family member. She can't wait to meet your pet and treat it as if it were her own.
Mary
Mary has loved animals since she was a child and is especially passionate about dogs. Mary currently lives in Ypsilanti with her sweet and stubborn Airedale Terrier, Otis. Throughout her life, she has owned a variety of animals including dogs, cats, rabbits, fish, and snakes. Mary has been dog walking & pet sitting since 2015 (primarily cats and dogs). She has provided care for dogs that have been recovering from traumatic car accidents, as well as dogs suffering from conditions such as hip dysplasia, degenerative myelopathy, and cancer. She feels comfortable administering injections and is familiar with equipment used for agility training and canine rehabilitation. Mary has volunteered at animal shelters and cared for strays that she has found in the streets. In addition to her experience with cats and dogs, Mary also has experience with horses and other farm animals including cows, sheep, goats, & donkeys. She began riding horses at a young age and as an adult she worked as a stable hand at various farms. Having the opportunity to care for animals has been a dream come true for Mary and she is thrilled to be a part of the Fetch Pet Care team! In addition to providing animals with loving care, Mary is also a yoga instructor, artist, and performer (music and dance). She has a deep appreciation for music, movement, and nature. She loves traveling, camping, playing guitar, swimming, dancing, reading, photography, hiking, gardening, cooking, & going to music festivals.
Mark
Mark has always loved learning about animals and their behavior. He grew up always having cats and dogs in the house, but the first pet that was his was a baby rabbit found in the back yard. His affinity for dogs has led him to being the caretaker for the dogs of his friends and family, and is excited to so professionally. Mark has taken every opportunity to interact with any animals he could, from snakes, lizards, and alligators to opossums, skunks, and horses. Mark looks forward to meeting your pets with happy curiosity, and caring for them with thoughtfulness, patience, and kindness.
Alex
Hi! I'm Alex, I have grown up with animals my entire life. Starting out with dogs, cats, ducks, chickens and fish. Currently my animal family consists of a mini Aussie named Millie, a cat named Rocco, and saltwater fish in the future! My experience in pet care is from having my own pets to caring for family, friends, and extended families pets over the years. I'm currently in school to be a personal trainer and a nutritionist and can now currently say I'm CPR certified.