August 27, 2012
Helping your pet to lose weight can sometimes be a challenging task, especially if you or your pet has bad eating or exercising habits. Over half of the pets in...
READ MORE
August 20, 2012
When we think of staying at a nice hotel, it conjures up thoughts of a luxurious room with amenities, personal services and perhaps even delicious meals. Pet hotels, boarding and...
READ MORE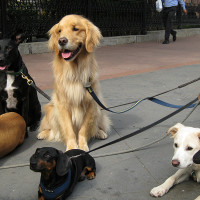 August 3, 2012
If you're looking to add a new pet to your family, it's important to know the facts about where our pets come from. There are a variety of places to...
READ MORE