February 10, 2017
In the winter months it's hard to stay active while staying warm, and just like humans, dogs are not always fond of the chilly weather. Your furry friend needs to...
READ MORE
February 6, 2017
That cute kitten was simply irresistible, so you are adding a new feline to the family. Or maybe it is an adult cat that caught your fancy and will be...
READ MORE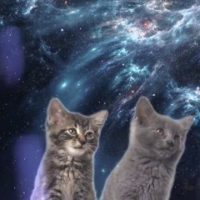 February 2, 2017
This video will make your day, and may even be your new favorite song. Here's to cats in outer space singing awesomeness — enjoy!
READ MORE