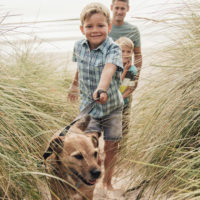 October 25, 2018
Dog parents are responsible for the health and happiness of their pooch and providing a safe and caring home. Unfortunately, for a minority of dogs, this doesn't always happen. Did...
READ MORE
October 16, 2018
Halloween is just around the corner. While we were putting up pumpkin lights around the garage and decorating the house with cobwebs we started chatting about how to keep our...
READ MORE
October 16, 2018
On Halloween, you're sure to see some 4-legged tick-or-treators on your doorstep next to children. So, why not be prepared by having a batch of freshly made treats by your...
READ MORE