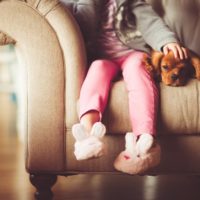 November 8, 2019
Are you thinking about getting a pet for your family? Do you have small kids at home and are nervous about what animals will and will not work well with...
READ MORE
November 7, 2019
As you gather with friends and family for Thanksgiving, keep these tips in mind to keep your pet safe. Take a few minutes to ensure your home is ready for...
READ MORE
November 5, 2019
I am one of those people who has no kids and spoils her cat.  My boy, O'Malley, has an automatic food dispenser, a drinking fountain, and even a cat cave...
READ MORE