December 6, 2018
We hope you caught our yummy Thanksgiving Turkey Loafs recipe last month and had a wonderful Thanksgiving! As we move closer to Christmas, we are excited to share our favorite...
READ MORE
November 13, 2015
This Thanksgiving, scores of people will Google questions like: Can dogs eat turkey? Can cats eat pumpkin? And similar holiday-themed pet questions. Fetch! Pet Care wants to be sure you...
READ MORE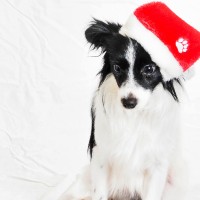 November 26, 2013
The holidays are here and it feels like "the most wonderful time of the year"! This is a great opportunity to remember what is truly important, and our pets certainly...
READ MORE