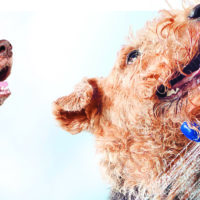 May 22, 2019
You can find anything on Amazon. Some of their offerings can be absolutely silly and useless, while other items make you scratch your head and think: "Hmm… maybe I do need...
READ MORE
April 16, 2019
With Easter just around the corner, we start planning holiday meals, baking and looking forward to celebrating the holidays with family and friends. Now it's the perfect time to make...
READ MORE
April 16, 2019
Now is a great time to evaluate your pet's exercise regimen and make a plan to keep Fido active. With Fetch! Pet Care on your side, you know your dog is getting...
READ MORE