July 23, 2018
Sometimes, it's good to read about a good dog adoption story. After all, life can be so hard sometimes, however, little rays of light like these help us keep...
READ MORE
June 10, 2018
It is National Adopt-a-Cat Month and what better way to look into adoptions than checking out some cats? Local shelters are full of cute and fun cats ready for adoption....
READ MORE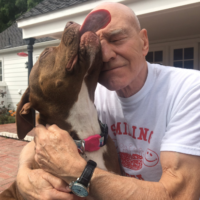 March 23, 2017
"Oh there she is!" he gently exclaims as he sees her coming up the driveway to his house. Stewart opens the door and sits on in on the floor of...
READ MORE