February 11, 2019
Valentine's Day is the perfect time to adopt a pet! What better way to celebrate love is there? In case you need an extra nudge, here's our list of the...
READ MORE
March 1, 2016
Looking for the best Twitter accounts for cute pictures and pet care information? Of course, Fetch! Pet Care is all over social media—including Twitter, but there are lots of other...
READ MORE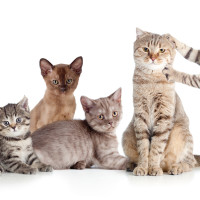 February 19, 2016
All cat breeds are adorable. This includes breeds like the Lykoi and even hairless breeds like the Sphynx or Peterbald. We love them all and find each to be as...
READ MORE