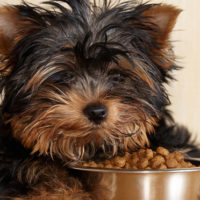 June 3, 2019
There's no doubt about it.  Choosing puppy food and dog food is hard! Do you choose grain-free because that's what you've read is best? Do you feed the one with...
READ MORE
September 5, 2017
Puppies are very similar to infants in their early stages of life. Their growth, neurological, and immune systems development are in overdrive. That's why you see babies and puppies taking...
READ MORE
November 13, 2015
This Thanksgiving, scores of people will Google questions like: Can dogs eat turkey? Can cats eat pumpkin? And similar holiday-themed pet questions. Fetch! Pet Care wants to be sure you...
READ MORE