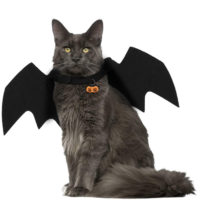 October 9, 2019
The National Retail Federation estimates spending on Halloween to reach $29 billion in 2019 and over 29 million Americans plan to purchase a pet costume so everyone in the family...
READ MORE
June 19, 2019
When deciding on a day trip with your dog, it's important to keep in mind that it's still summer, so keeping your dog cool and hydrated is still priority number...
READ MORE
April 22, 2015
Meet Puckerman! The star of our latest video. With a name like Puckerman you know this pup has to have a great personality, but after watching this video: A Dog's Snow...
READ MORE