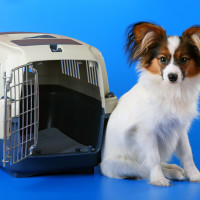 January 11, 2016
It's a beautiful day to go exploring, and your dog is all for climbing into his pet carrier as he's excited about the adventure that lies ahead. With his favorite...
READ MORE
November 13, 2015
This Thanksgiving, scores of people will Google questions like: Can dogs eat turkey? Can cats eat pumpkin? And similar holiday-themed pet questions. Fetch! Pet Care wants to be sure you...
READ MORE
November 6, 2015
WARNING: Xylitol can be lethal to dogs! Have you heard the news about xylitol and dogs? If so, we hope that you have done everything in your power to keep...
READ MORE