February 28, 2017
Pets have horoscopes too. A horoscope shows how the stars influence your pet's unique personality, moods, and behavior. Ever wonder what your pet was thinking? If only they could talk...
READ MORE
July 12, 2016
Guest post by: Dr. Rachel Barrack. Dr. Barrack is a licensed veterinarian, certified veterinary acupuncturist, and certified veterinary Chinese herbalist with an integrative approach to healing. She draws upon her...
READ MORE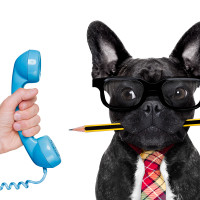 January 22, 2016
When I grow up, I want to be a cat sitter or a pet detective. Do you remember that sense of satisfaction you felt when you were 10 and your...
READ MORE