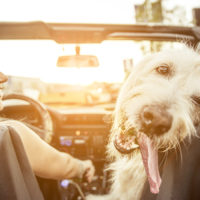 July 27, 2019
Summer is here, and you're likely planning fun day trips with your family or maybe even a much-needed getaway for a few days. Once you've decided that you'll be vacationing...
READ MORE
April 16, 2019
With Easter just around the corner, we start planning holiday meals, baking and looking forward to celebrating the holidays with family and friends. Now it's the perfect time to make...
READ MORE
September 5, 2015
We all agree that keeping a pet safe is a year-round responsibility. A special effort should be made to protect cats and dogs during busy holidays, though. As we bring...
READ MORE