Meet Our Team
Browse the pictures and profiles of our professional, reliable, and loving pet sitting and dog walking team!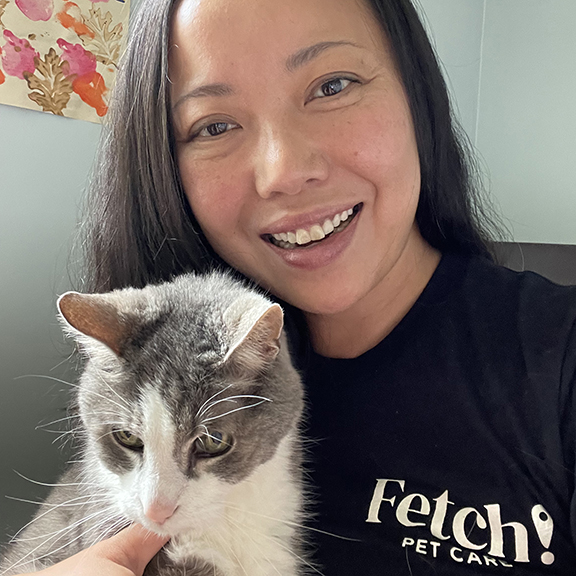 Sandra–Owner & Pack Leader
I am a mom of two young human kids and two senior fur-kids. After two decades in content marketing, I made the life-changing decision to leave my corporate path and apply my skills toward growing my own company with Fetch! Pet Care of Charlottesville. I love that I can devote more time to my family and support our area communities with premium quality pet care and a great place to work!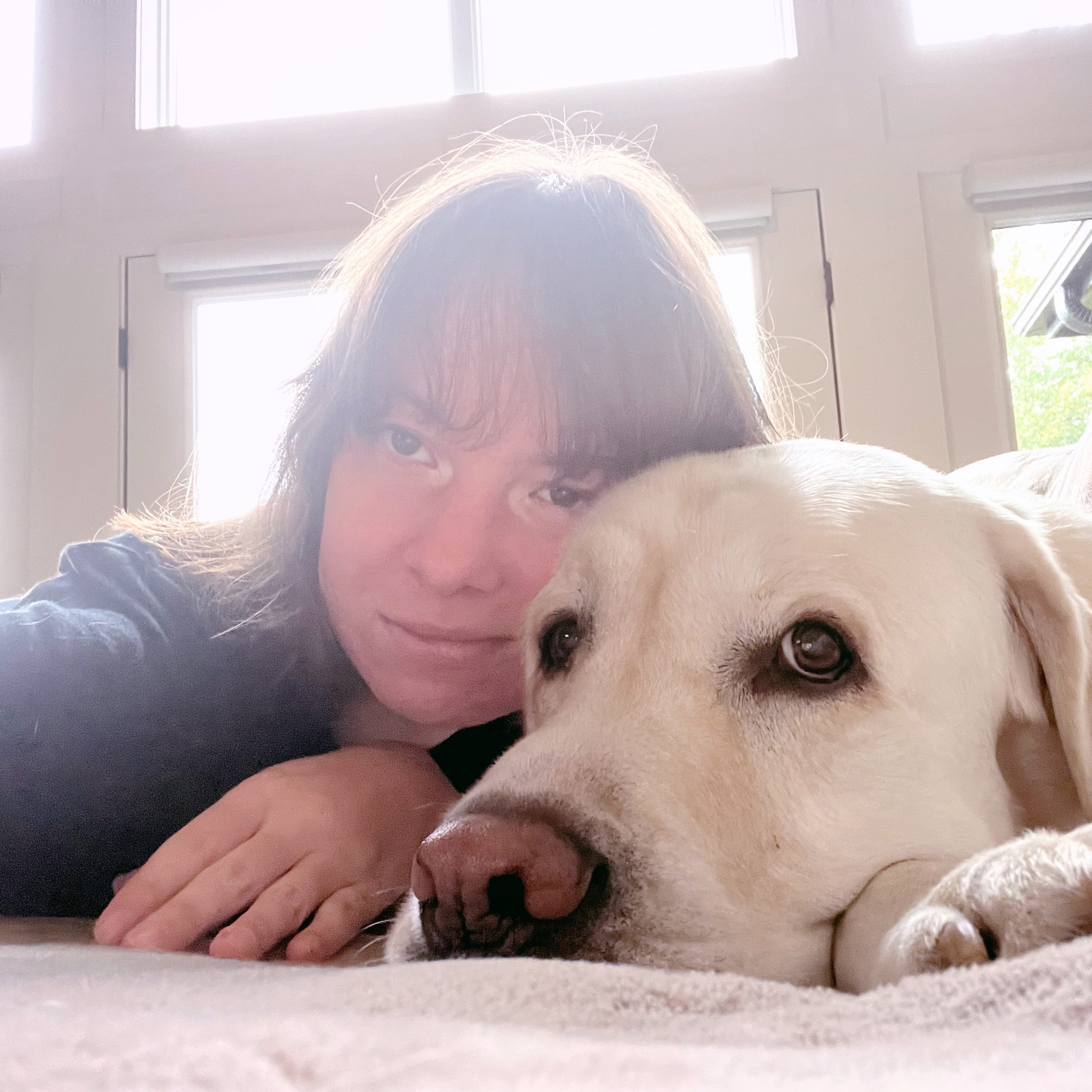 Jessie–Pet Sitter & Supervisor
Growing up, I was surrounded by all types of animals, from dogs, to cats, to horses, and even chickens. I have my B.S. in psychology, and I have been working in the pet care industry for four years. I have a yellow lab named Duke, and I always love meeting new animal friends. When I am not working, I am usually either writing, or I am at the drop zone doing what I love most, skydiving.
Neva–Pet Sitter
I grew up right here in Charlottesville. I have always had a deep passion for animals. I've known I wanted to be a veterinarian since I was 8 years old. I am currently a high school senior, but not for long! In the fall I will be studying animal science at Penn State University. I have spent the past four years working with companion animals, and even spent a week with rhinos in Texas! I am always striving to give your pets the best care possible!
Alexa–Pet Sitter
Growing up, some of my best companions and confidants were our family dogs and cat. I pet sat for friends throughout school, which led to a job at a doggy daycare, and eventually to becoming a veterinary assistant. I am the proud mom of 4 cats, a dog, and a ferret who keep me on my toes and laughing daily. For me there is nothing more fun or rewarding than connecting with animals.
Richard–Pet Sitter
I grew up in Keswick, Virginia surrounded by animals and land to share with them. That passion for the outdoors and the love of pets continued into adulthood. I now reside in Albemarle with my fiancé and 3 loving dogs. When I'm not working in commercial real estate or pet sitting, you can find me hiking, fishing, traveling (usually with the dogs in tow) or working on one of my many hobbies around the house.
Max–Pet Sitter
I've had every type of pet imaginable growing up. From reptiles to rescues, house pets to farm animals–at one point, we had 9 dogs at the same time! I've worked with animals with disabilities, medical and behavior issues–nothing fazes me. I love the challenge of figuring out the pets' needs and providing the best care possible.
Sheila–Pet Sitter
I am a mother of four grown children, and grandmother to 11! I have loved animals since I was a toddler, especially dogs and horses. I have spent many years in the dog and horse industry as an instructor and trainer, and owned a large boarding facility in Texas. I have a passion for helping people with their animals. My daughters call me a dog whisperer; my son calls me a horse whisperer. My grandkids just call me Oma.
Rebecca–
Animals (especially dogs) are everything to me! They helped me become the positive person I am today! I have worked with dogs, cats, and hamsters for over 8 years through training, retail, and grooming. Nothing makes me happier than feeling the soft coat of a dog's fur against my hand. When I'm not caring for animals, I am caring for the elderly in our community!
All of our professional sitters are background checked and safety-certified!