Meet Our Team
Browse the pictures and profiles of our professional, reliable, and loving pet sitting and dog walking team!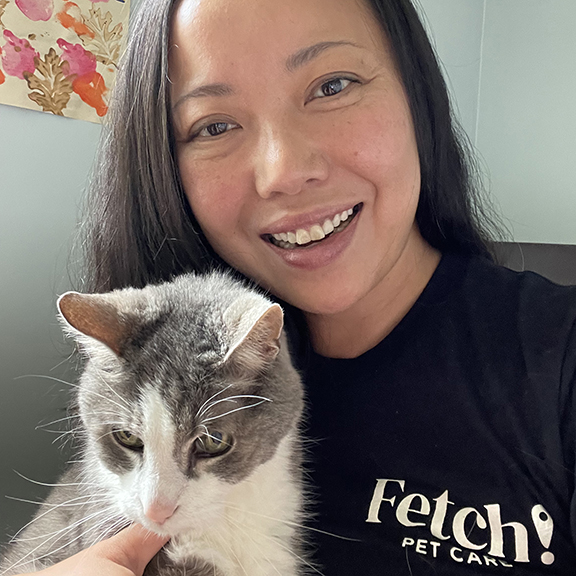 Sandra–Owner & Pack Leader
I am a mom of two young human kids and two senior fur-kids. After two decades in content marketing, I made the life-changing decision to leave my corporate path and apply my skills toward growing my own company with Fetch! Pet Care of Charlottesville. I love that I can devote more time to my family and support our area communities with premium quality pet care and a great place to work!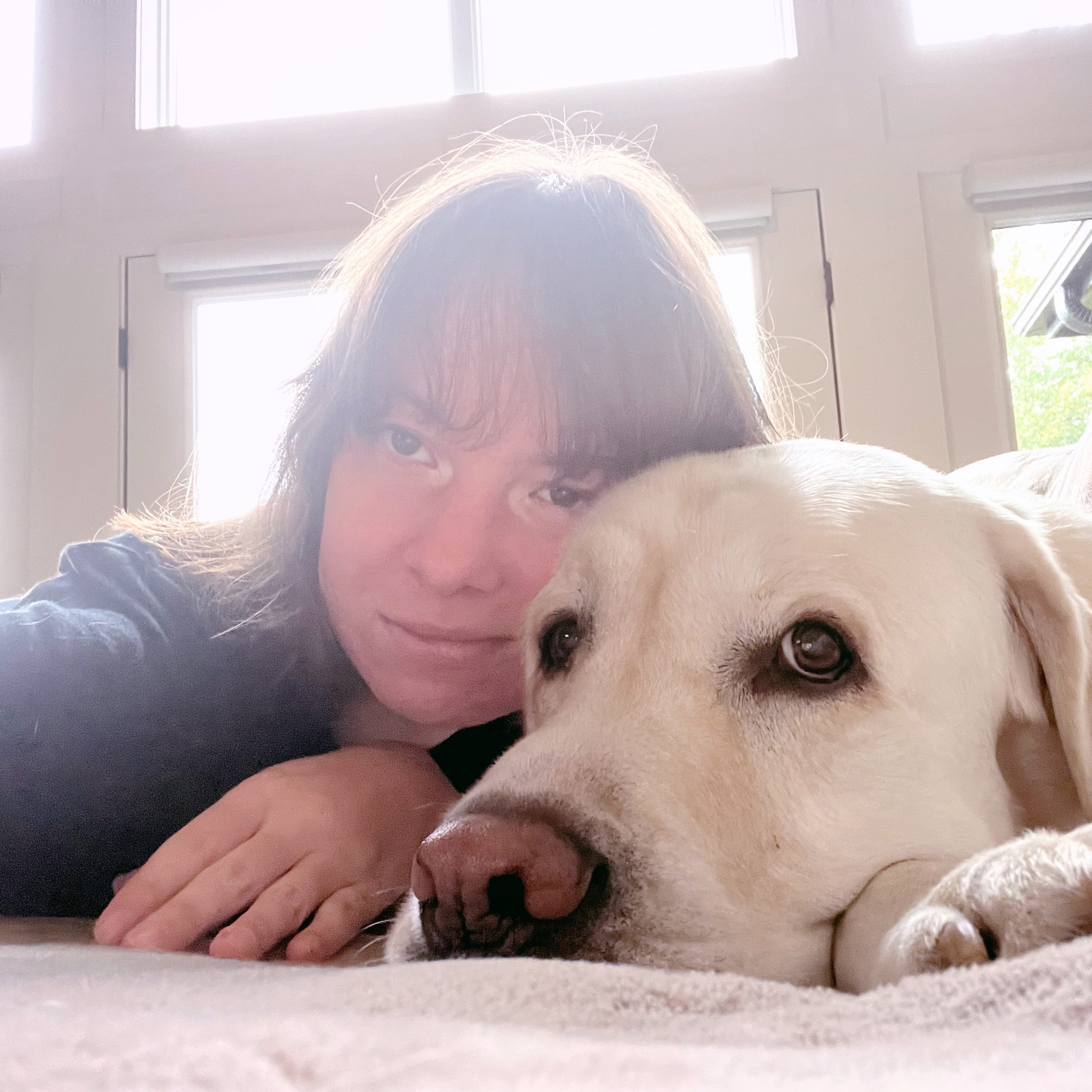 Jessie–Pet Sitter & Supervisor
Growing up, I was surrounded by all types of animals, from dogs, to cats, to horses, and even chickens. I have my B.S. in psychology, and I have been working in the pet care industry for four years. I have a yellow lab named Duke, and I always love meeting new animal friends. When I am not working, I am usually either writing, or I am at the drop zone doing what I love most, skydiving.
Max–Pet Sitter
I've had every type of pet imaginable growing up. From reptiles to rescues, house pets to farm animals–at one point, we had 9 dogs at the same time! I've worked with animals with disabilities, medical and behavior issues–nothing fazes me. I love the challenge of figuring out the pets' needs and providing the best care possible.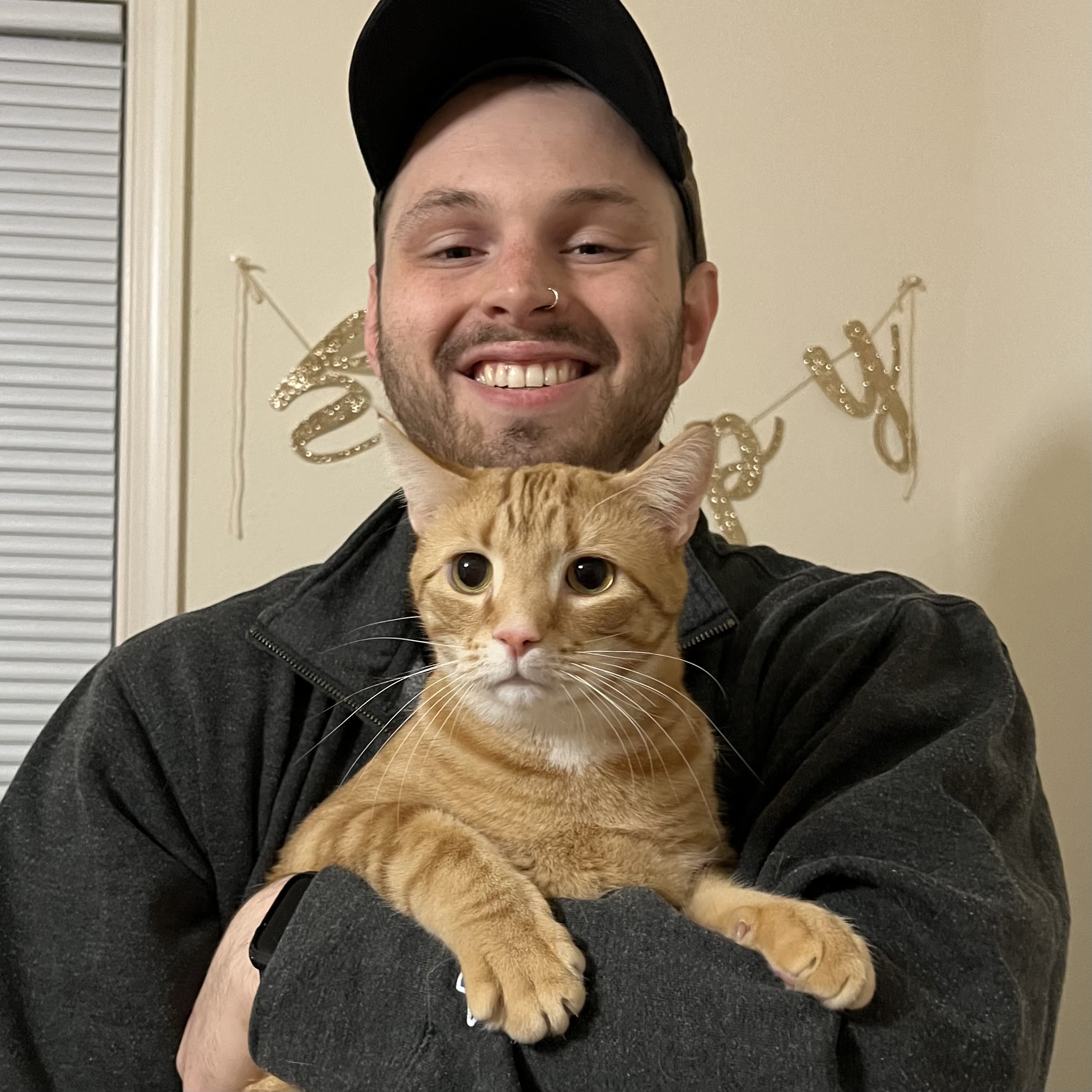 Dylan–Pet Sitter
From owning and loving several cats and one sweet cockapoo named Cosmo, to caring for dozens of dogs, cats, fish, reptiles, guinea pigs, hamsters, and more over the years, I thrive on building fun friendships with animals. I have a B.S. in health sciences and am on a 4-year adventure of becoming a pharmacist. When not learning or working, I enjoy outdoor exploring, reading and writing, and spending quality time with my fiance and our two talkative tabby cats Jasper and Freddie.
Amelia–Pet Sitter
Growing up with various pets, from fish, rabbits, dogs, and cats, led to an unwavering love for animals. Studying Kinesiology allows me to explore my passion for movement during the week and relax with pets on the weekend. When I am not on the couch with my Havanese, you can find me trail running in the blue ridge mountains.
Xavier–Pet Sitter
Throughout my life, I've had a variety of pets–tortoises, lizards, tree frogs, hamsters, fish, dogs, and cats. When it comes to giving your pets the best care possible; regardless of size or species, no challenge is too great. I pride myself on having an eclectic background and always being up for the task at hand. When I'm off the clock I enjoy jamming on my guitar, watching old-school cartoons, going on peaceful nature walks, and petting my fluffy purr-machine.
All of our professional sitters are background checked and safety-certified!