Meet Our Team
Browse the pictures and profiles of our professional, reliable, and loving pet sitting and dog walking team!
Robyn, Owner of Fetch! Pet Care
Hi, I am the owner and pet sitter. I have been pet sitting since 2003 and have experience in ALL domestic pets. I started out doing group, off leash pack walks and have gained a lot of experience and knowledge in dog behavior from years of this work. I specialize in fearful, reactive and behaviorally challenging dogs. I am a lover of all animals and know how to provide injections and sub q fluid. I have experience with dogs, cats, bunnies, horses, goats, pigs, chickens, birds, fish, rodents and reptiles :)
Sidney
My name is Sidney and I'm a lover of all animals, big and small. I have 2 pets, a chihuahua and a carolina dog, that I love like my children. I've taken care of cats, dogs, and some interesting others my whole life. I'm so enthusiastic to continue taking care of many animals/owners needs! i am cat and dog CPR certified :)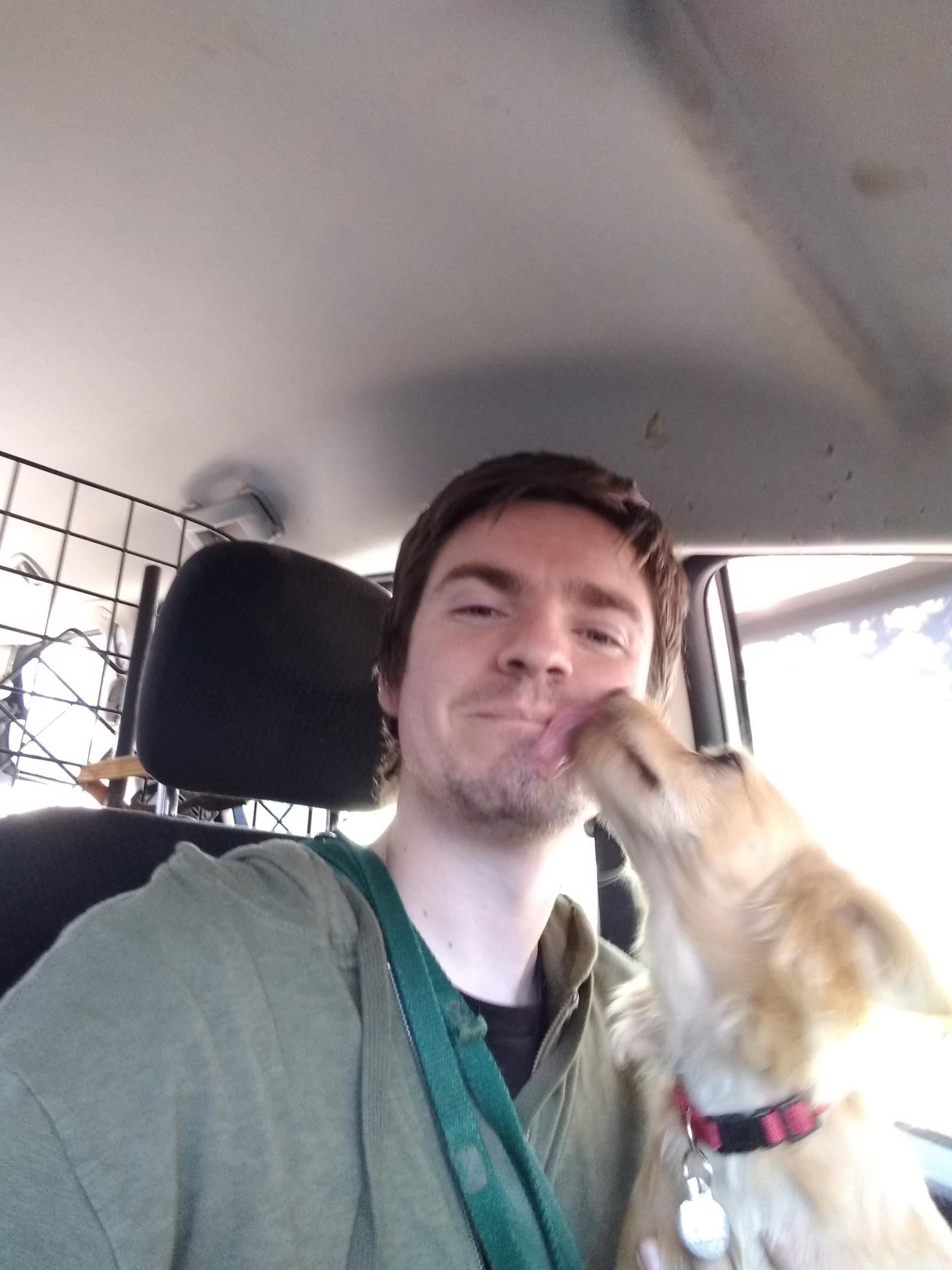 Casey
I'm a Bay Area native with a love for animals. I have had 4 years of dog daycare experience, 2 years was spent walking dogs off leash in Bernal Heights Park and John Mclaren in San Francisco. In my spare time I enjoy music and drawing.
Taylor
Hi, I'm Taylor - I'm a proud owner of the most rambunctious German Shepherd named Eve. I recently relocated to the Bay Area from Philly & look forward to getting to know the neighborhood by caring for your pets!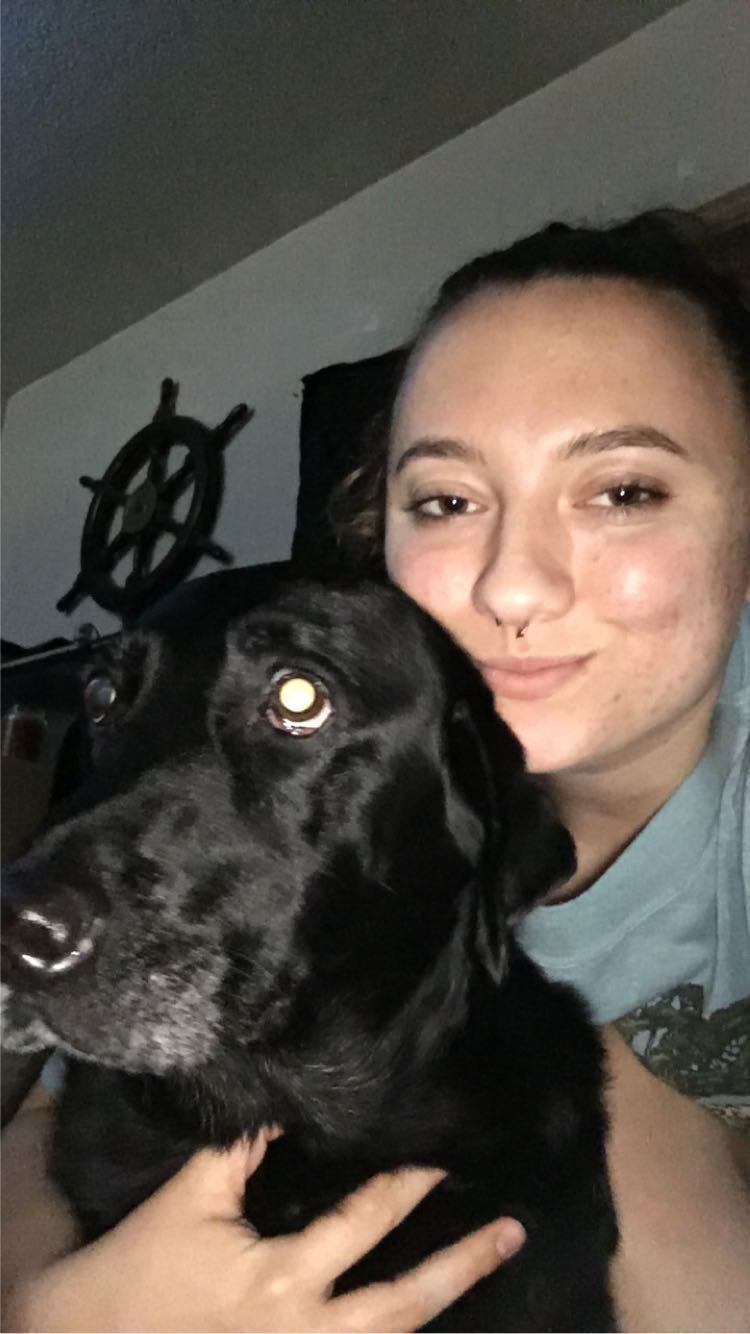 Makenna
Hello my name is Makenna I've taken care of all types of animals…from reptiles to cats, birds, small animals and dogs. I have I'll care for your animal as if it were my own!
Lisa
I LOVE ANIMALS!!!!!!!!!!!! I am very reliable, trusting and flexible. Since 2014 I have been a dog walker, sitter and best friend to pets. I enjoy the routine and guarantee your pets will be well cared for. Also I am available for overnights in your home so you can relax and enjoy your time away while your pets are safe and comfortable in their own environment.
Errin
I retired from my corporate job 6 yrs ago. I was a senior project manager for a technology company, I ran the Wells Fargo ATM Banking Division Contract. I started walking dogs as a hobby for friends and then through word of mouth, I became a full time dog Walker/pet sitter. I became an employee for fetch because I am a client as well!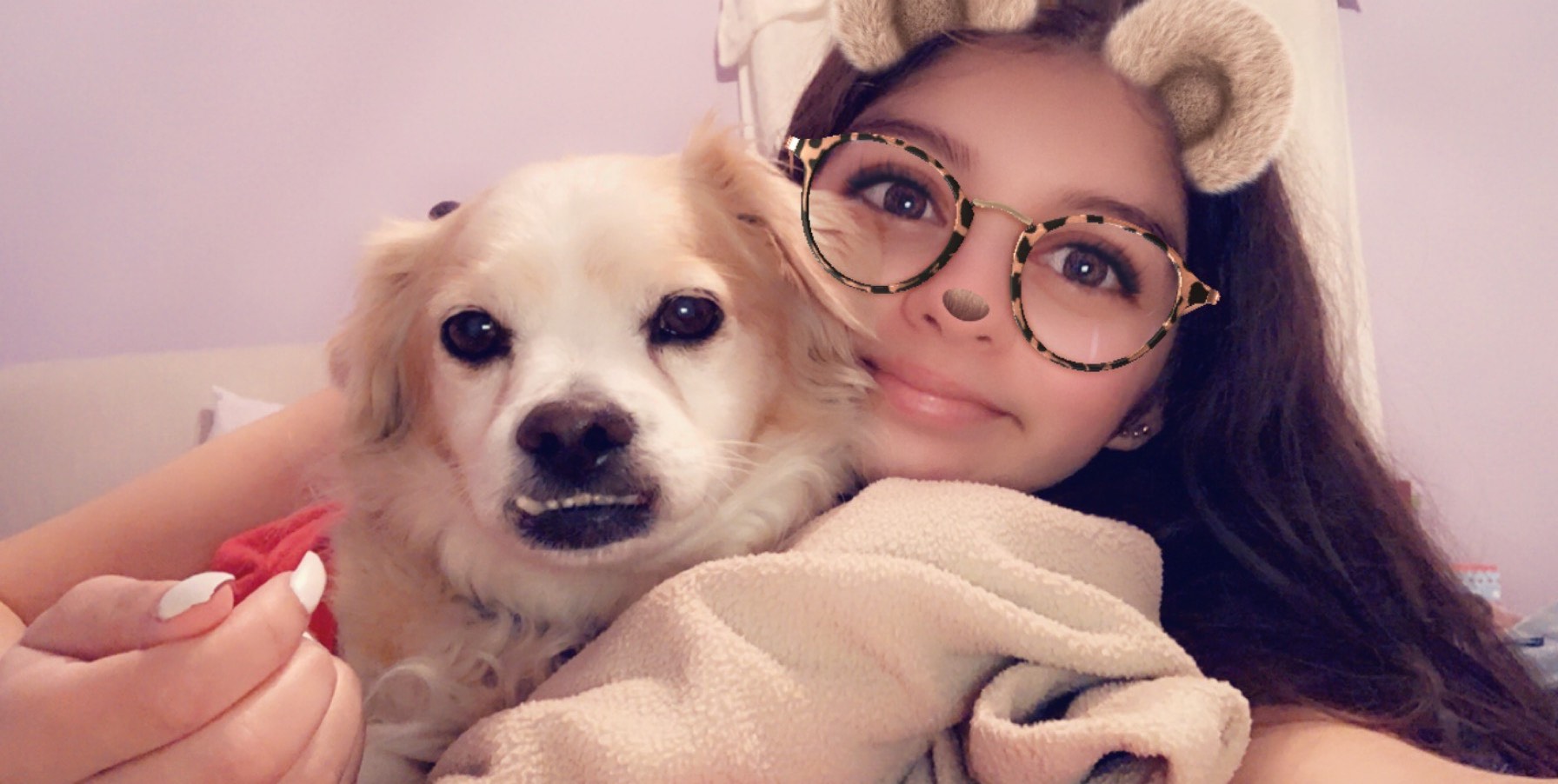 Natalia
Hi, my name is Natalia and I just love working with the fur babies! I have experience working with all different type of breeds and size dogs as well as working with cats from my previous jobs which was a pet hotel for 3 years and I also worked at a pet hospital. Currently I have 3 small fur babies and 2 cats of my own. I look forward to seeing all the happy tails.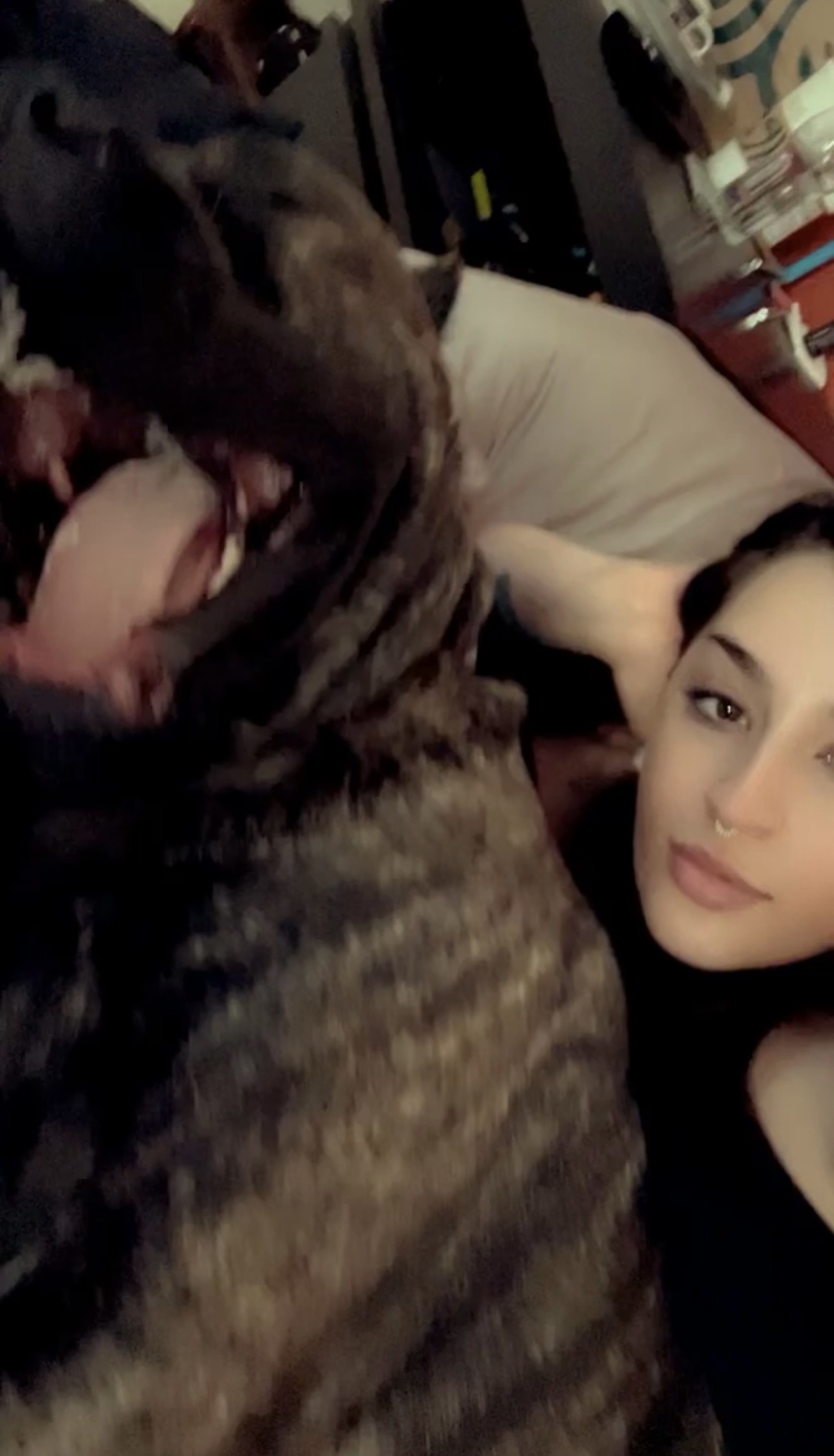 Emily
Emily is familiar with all different types of domestic pets since her mother was a vet tech. She has grown up around animals and specializes in boarding at her home in a cage-free and loving environment. She currently has no other pets so she can also care for dogs that are best boarded alone.
Chelsea
Hi I'm Chelsea I'm 29 years young and a Bay Area native. I've always had an overwhelming passion for animals since I was a child and nothing has changed in adulthood. I've cared for many animals including rodents. I pride myself on caring for animals, professionalism, reliability, trustworthiness and tons of fun. I believe all animals can sense good and bad in people and I've never met an animal I didn't love and that didn't love me in return. I can't wait to meet you and your fur baby.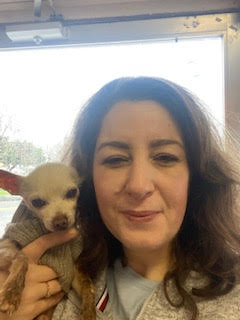 Alex
Alex has worked in the pet care industry many years and is familiar with all different breeds, ages and temperaments. She specializes in dog walking and cat visits. She currently also works at a pet store part time.
Hallie
Hi there! My name is Hallie, and I'm an Oakland local and outdoors-lover with a huge soft spot for 4-legged friends (and scaly, feathery, and other friends too!). I enjoy exploring California's natural beauty, drinking warm drinks, and I look forward to getting to know you and the unique, beloved animals in your family!
Sandra
My name is Sandra Tanner and my life has evolved around animals. On a professional note, I sold my coffee shop four years ago and retired. Presently, I spend a lot of time with my small grandchildren and my four cats. There are no dogs in our household right now and I miss having a dog at home. Consequently, I look forward to walking your dog around Alameda or in the Oakland hills (that I am very familiar with). Your pets will get the attention and care they need during your absence.
Aviva
I'm a full-time college student living in North Oakland. I started pet-sitting professionally in January of 2021, and the rest has been history since then. I am especially fond of dogs, and one of my favorite aspects of caring for a canine is getting to know them and their personality. I love learning what sorts of things they especially enjoy (running, tug-of-war, belly rubs), and seeing them get to enjoy themselves to the fullest.
Sarah
I'm Sarah! I'm an East Bay native with a passion for nature, animals, and basically all living things! I believe all pets deserve unconditional love, attentive care, and a commitment to understand their needs to the best of our (human) abilities. Our animals brings us endless joy, I believe we should do the same for them!
Amanda
I am a Registered Nurse and lifelong animal lover. I've fostered kittens, puppies, dogs and cats and have learned so much from every animal I've met. I also have one dog of my own, a pit mix, who I love to take on long hikes and curl up with at home while reading a good book.
Erik
I grew up caring for dogs and loving animals, as a child I was an aspiring veterinarian and now I am studying to be a Marriage and Family Therapist, looking for some much needed income to supplement tuition and school expenses! I am currently a full time student so my schedule is fairly flexible and it grants me the freedom and time to care for your fur babies! I take time to understand my client's environment (by client I mean you and your pet), and I follow instructions specific to pet care that is provided by the owner. I don't hesitate to communicate if I have further questions or need clarification regarding pet care and owner preferences.
Alyssa
Alyssa is a bay area native and loves the outdoors. She would enjoy taking your dog on a hike for some great exercise and nature. She also works with kids who have learning disabilities and feels working with animals compliments her other work.
Madeleine
I am an animal handler with over 10 years of experience. I've grown up with dogs my whole life and now I own two cats. I take pride in caring for pets, and I strive to provide peace of mind with families through trust and security. I was a manager of a doggie daycare in Lafayette for 3 years so I have tons of experiences with all sizes and breeds. I am also experienced in medication and injections
Andrea
Hi, I'm Andrea. I am a part-time, responsible working professional with a big heart for animals. I have owned several types of pets over the years, currently own 2 cats, and plan to get a puppy next year. I love animals and I am very reliable and patient.
Heather
I have taken care of all kinds of pets (domestic and exotic) for over ten years. I have four dogs of my own that range from large to giant breeds. I'm trustworthy, dependable and will treat your pet as if my own. I'm retired so I have plenty of time to care for your pet(s) while still leaving time to take care of mine. It's a win-win!
Kayla
Born and raised in Oakland, I split my time between baking and dog walking. I own a small terrier mix named Canis. I am available for pet sitting and dog walks and am comfortable with most dog breeds and ages as well as cats
Erica
Hey there! I'm Erica and I've been working with animals in a variety of settings for over 10 years. I have a main squeeze canine at home named Chester and lifelong dreams of acres of horse farm. I love to meet new animal friends to join me for outdoor explorations or for cozy cuddling if they prefer the loafing life. I've just dedicated the past three years to a graduate degree and I'm missing the active and sometimes messy work of pet care!