Meet Our Owner, Reva.
Hello everyone!  My name is Reva Campbell, and I am the owner of Fetch Pet Care Loveland.   I am the proud pet parent of two fur babies (Jelly & Jay).   I am very blessed to have them both as part of my family.   I have had a passion for animals my entire life.   My love for animals began in early childhood.  Growing up as an only child, my pets were my first companions.  Over the years, I have enjoyed helping animals by volunteering for local shelters as a dog walker and an organizer of fundraising events.   This passion for animals has encouraged me to embark on building a team of passionate animal lovers like myself.
As a lifelong pet parent, I know how important quality, reliable pet care is.  I am excited to bring Fetch Pet Care to Loveland and the surrounding areas.  All pet care providers are animal lovers carefully selected to be part of the team.  We are bonded and insured.  All pet sitters are background-checked and have specialized skills in caring for dogs, cats, and other animals.
We look forward to serving you and your pets!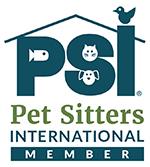 Our Company Values
Honesty
We know how hard it is to find an experienced, reliable pet sitter. So we never want to do anything that will make you question our trust for a second. We'll do our absolute best to be completely honest and transparent with you about our services and your pet's care.
Compassion
Life isn't predictable. It happens fast. Sometimes, you might need to request last-minute care. Sometimes, you might need us to stay with your pet for an extra hour. Sometimes you might have to cancel services. We get it. We understand. We are reliable partners who go the extra mile to ensure your pet not only gets the care they need but is living the best life possible.
Reliability
As pet owners ourselves, we understand how important reliability is in a pet care provider. We know your pet might not be able to wait an extra hour to go outside. We know you might not be able to find a backup provider last second. You need us to be there, giving your pet the best care possible, exactly when we say we will be. We know you expect this of us and we expect it of ourselves.