Meet Our Team
Browse the pictures and profiles of our professional, reliable, and loving pet sitting and dog walking team!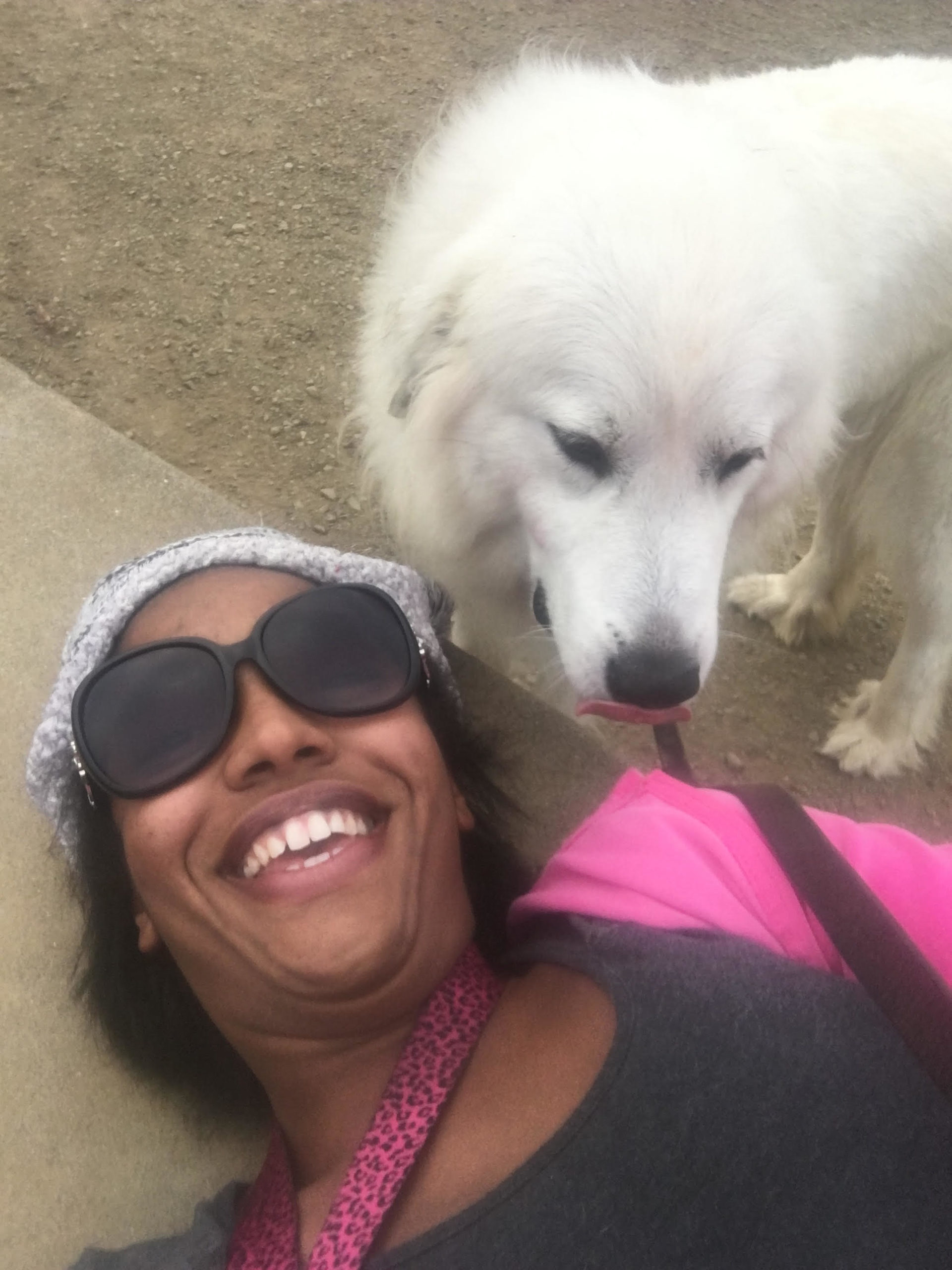 Amanda!
Very strong background with animal hospitality enjoy being around, working with, And caring for animals as much as they enjoy time spent with me! My arrival always proves this of course wagging tails and howling excited dogs is my favorite greeting by far and of course the joy it brings owners is a blessing itself! Love what I do and do what I love Always thankful for the opportunity to do what I do best care for animals!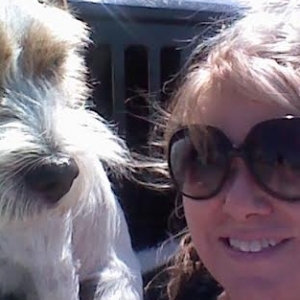 Bella!
Bella has been with Fetch since 2013 and specializes in overnights and live-in care with emphasis on aging, fearful or rescue pets. Bella provides excellent care and attention to your home, plants, fish and can assist in delivering direction to staff and maintenance. Also providing cat play time visits with a knack for calming down difficult or shy kitties. Bella also has a fantastic knowledge for recommending alternative remedies for pets and keeps up with Dr. Mercola's vet advice/columns . "I truly love all the amazing pets and clients I met and am inspired by them regularly". On a personal note, Bella enjoys: Argentine Tango, Sailing and Writing.
Bianca!
Bianca Rodriguez is a Pilates instructor/flamenco dancer and has always had a special bond with dogs. At a young age it was the dogs in her family's home that she looked out for. Upon moving to the Bay Area in 2013 she began working for a dog walking company and discovered it was a passion of hers. Her motto is to treat every dog she cares for as if they were her own. She owns a 7 year old chiweenie and loves getting out in nature, exploring the beauty of California with a few good pups alongside.
Chandell!
Chandell specializes in group dog exercise, overnight pet sitting and visits.
Christine!
Hello, my name is Christine and love all dogs big and small. The support I can give to your pet are fun walks, belly rubs and ball-throwing. Either boarding or overnights your animal will feel secure and loved while you are away.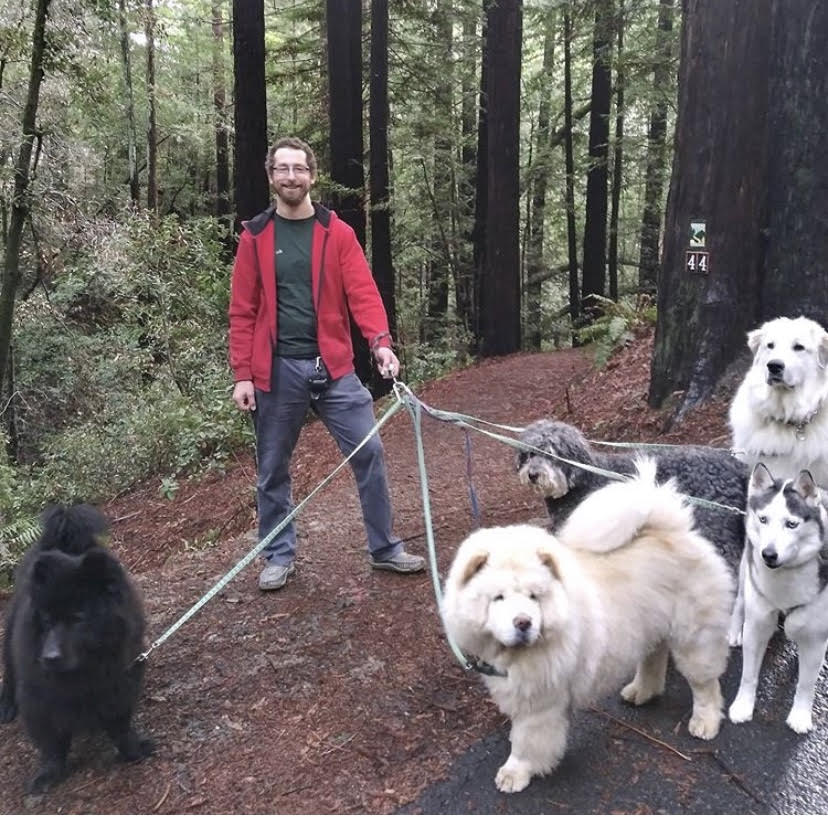 Diego!
Diego has been working for Fetch since 2010 and has made his mark with pack walks and boarding. Diego especially loves large dogs and bully breeds. He also provides in home, cage-free boarding and tons of exercise for his guests. Diego works full time as a pet sitter and dog walker and had extensive knowledge of dog behavior and pack life.
Dot!
Dot lives in Mill Valley and specializes in overnight pet sitting. She is passionate about caring for dogs, cats and horses. A former volunteer for the Truckee Tahoe Humane Society, it gives Dot pure joy to provide care for animals in their home environment.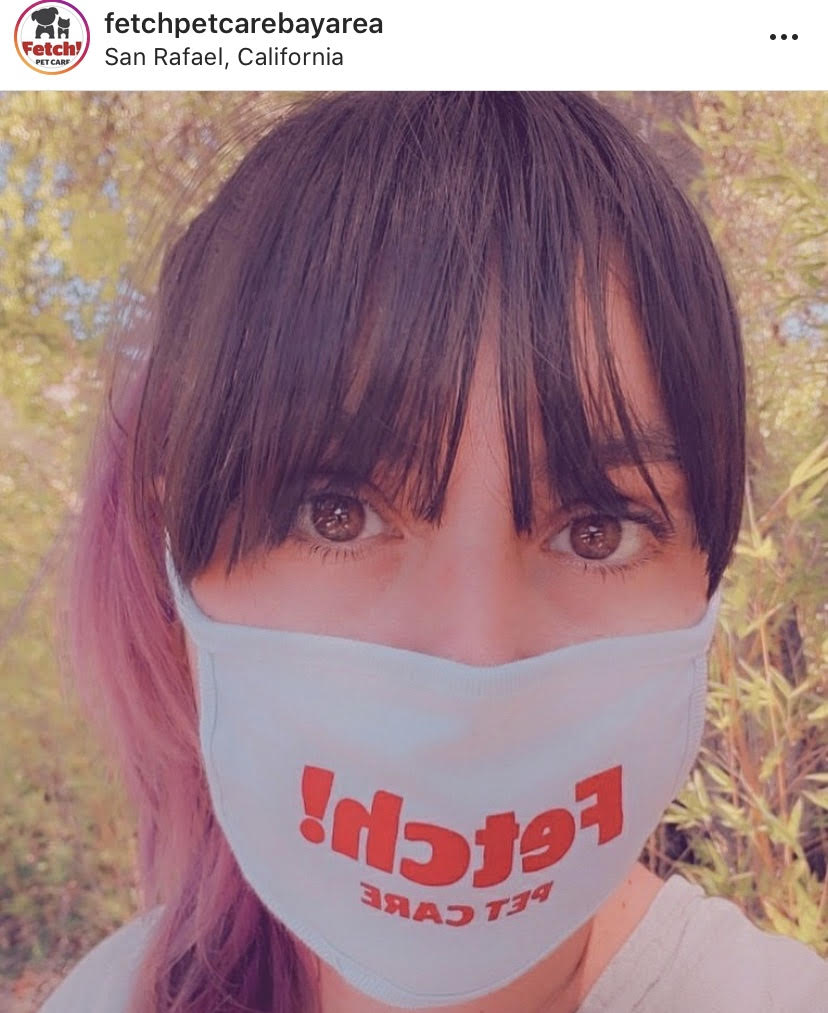 Emily!
I have an undeniable passion for compassionate pet care. It is always important to reinforce training and leash etiquette when out on the trails. "misbehaving pets" are just misunderstood and I love the opportunity to be present for them. I have experience with all types of pets and love to get to know your feathered, scaled and four legged friends.
George!
George provides daily group hikes in the Central Marin area. He specializes in small groups multiple times a day. George has a love for dogs and deep understanding of them. He has worked with skittish dogs and won them over first day!
Janis!
Janis specializes in long term over-night pet sitting and dog walking, enjoying giving them lots of exercise! She works from her laptop so it allows her to spend time with the pets during the day in their own home. She is also comfortable with administering medication to both cats and dogs. Having trained to work with large service dogs and owned one herself for 13 years, she is very comfortable with big dogs and understands dog behavior.
Jenny!
Meet Jennifer!She lives in Mill Valley and specializes in caring for large, active breeds. She loves taking the dogs hiking, and will ride your dog alongside her while biking or roller blading . No dog is too big or too high energy for her!
Kim!
Kim specializes in large breeds, group hikes, cat care and farm animal care
Mary!
Mary Lives in Mill Valley and is retired and loves to spend her time visiting dogs and going on walks.
Paulette!
Paulette lives in Petaluma and specializes in home boarding and day care. With two children who also adore animals, the pets get lots of attention, walks and love.
Robyn!
Owner/Operator Specializing in Four-Legged fitness program geared to toward high energy animals and preventing the growing epidemic of pet obesity.
Sabrina!
I've had dogs in my life ever since I can remember. I've been a vet tech volunteer in the past. Your dog will have constant attention, plus fun treat puzzles to help with their mental stimulation! I live right next to the beach and Golden Gate Park so fun walks are nearby. Leash aggressive pups don't scare me.
Scott!
My wife Christine and I love love love dogs!! Your dog will be welcome in our home and treated as one of the family. There will be plenty of outdoor time, as well as enjoying the home. There is no space that is off limits. We take several walks a day (including one really long walk daily) so there is plenty of exercise, including a fenced in yard and a pool for any swimmers. Our little Malti-Poo, Mylos will enjoy the companionship and a friend to snuggle with during our afternoon naps. Any questions, feel free to email me and I will get back to you as soon as I can. We have been caring for Pets for over 10 years and provide a safe environment for dogs to be dogs! We prefer drop offs and pickups to be between 8am and 8pm.
Tamara!
Tamara has been working for Fetch since 2012. She has volunteered at MHS and provides doggie daycare, walks and cat visits. She is a genuine animal lover and has 4 rescues of her own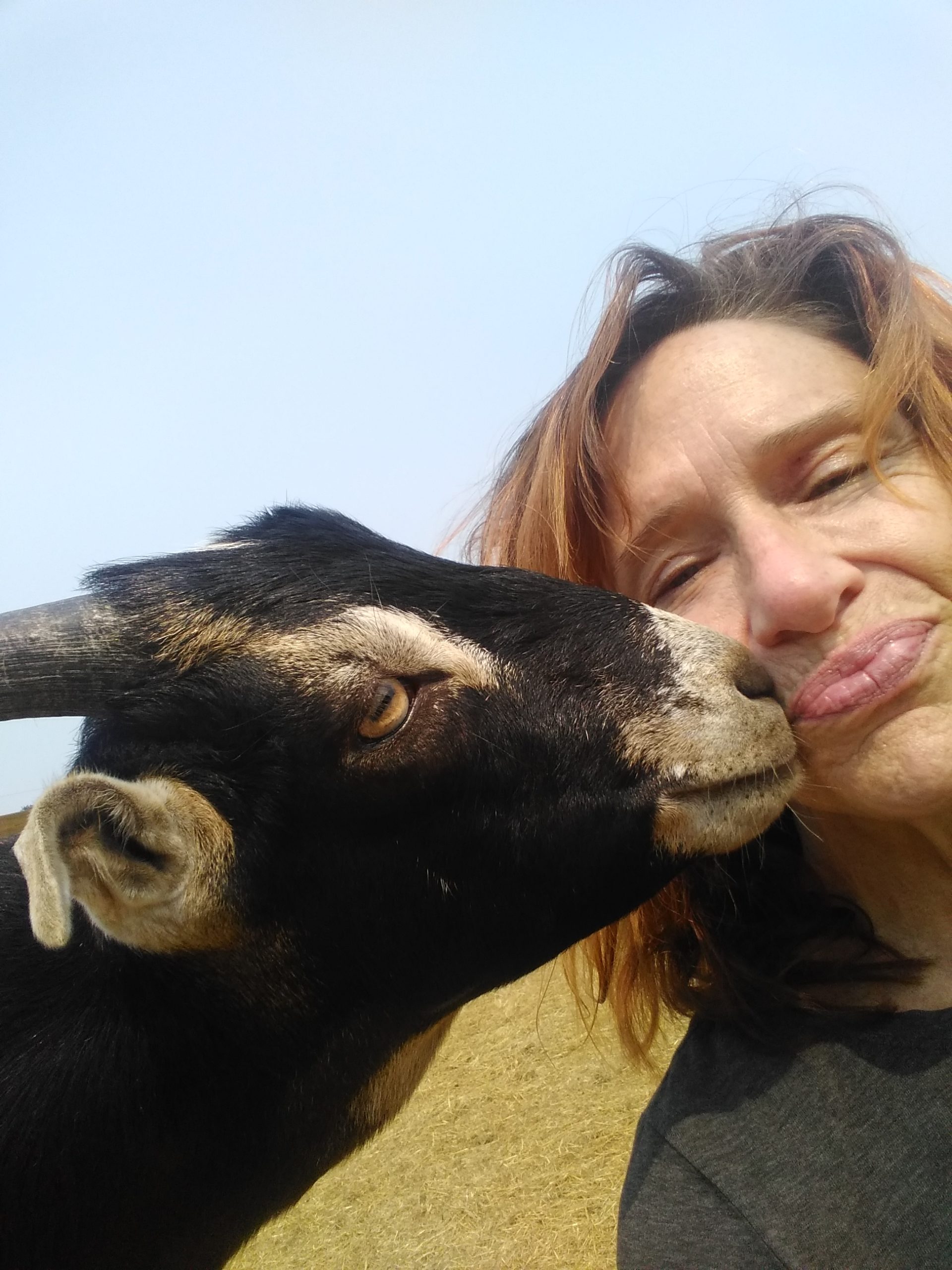 Theresa!
I have been working with animals most of my life in various arenas of care. Wildlife refuges, shelters kennels, zoos, stables , pet sitting . I have experience with both exotic and domestic animals of all kinds . I can do basic veterinary and grooming task.
Vanessa!
Vanessa has always loved animals and does dog walks, cat visits, and overnights. She grew up with cats and loves their independent natures. She has had rescue dogs as an adult and loves their unique personalities and going hiking with them.
Mina!
I'm 26. I'm in love with dogs and I would love to take care of your pet and provide for their every need! Thank you!
Kaela!
Hi, my name is Kaela Harrison I am a 21 year old college student at Santa Rosa junior college, living in Novato ca, and studying to be a Vet-Tech. I am an experienced horse women as well as taking of a variety of dogs large and small in my lifetime.