Meet Our Team
Browse the pictures and profiles of our professional, reliable, and loving pet sitting and dog walking team!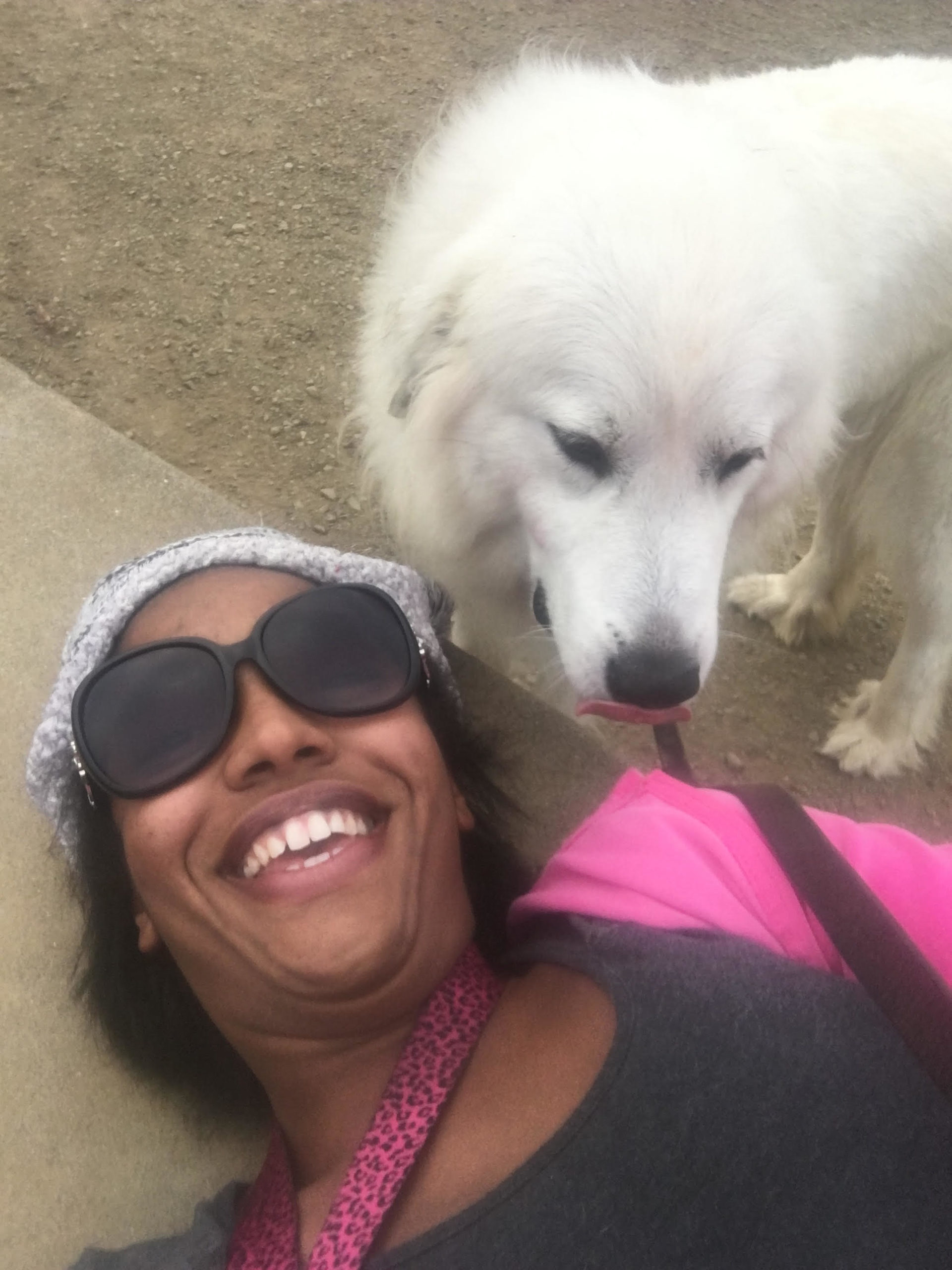 Amanda!
Very strong background with animal hospitality enjoy being around, working with, And caring for animals as much as they enjoy time spent with me! My arrival always proves this of course wagging tails and howling excited dogs is my favorite greeting by far and of course the joy it brings owners is a blessing itself! Love what I do and do what I love Always thankful for the opportunity to do what I do best care for animals!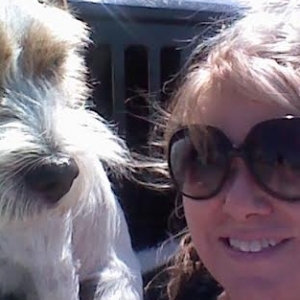 Bella!
Bella has been with Fetch since 2013 and specializes in overnights and live-in care with emphasis on aging, fearful or rescue pets. Bella provides excellent care and attention to your home, plants, fish and can assist in delivering direction to staff and maintenance. Also providing cat play time visits with a knack for calming down difficult or shy kitties. Bella also has a fantastic knowledge for recommending alternative remedies for pets and keeps up with Dr. Mercola's vet advice/columns . "I truly love all the amazing pets and clients I met and am inspired by them regularly". On a personal note, Bella enjoys: Argentine Tango, Sailing and Writing.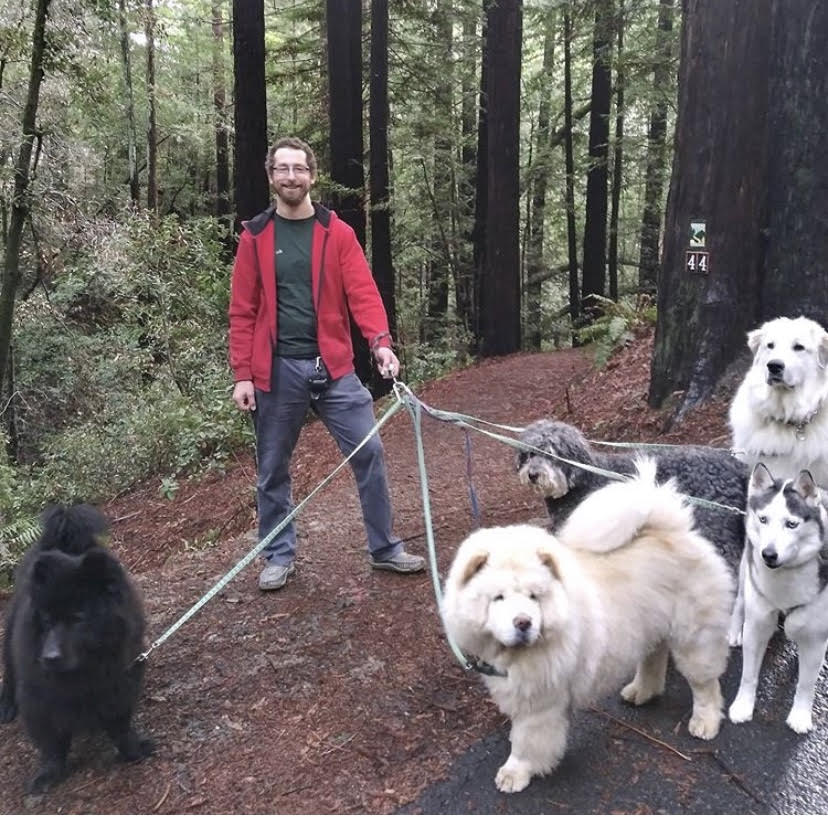 Diego!
Diego has been working for Fetch since 2010 and has made his mark with pack walks and boarding. Diego especially loves large dogs and bully breeds. He also provides in home, cage-free boarding and tons of exercise for his guests. Diego works full time as a pet sitter and dog walker and had extensive knowledge of dog behavior and pack life.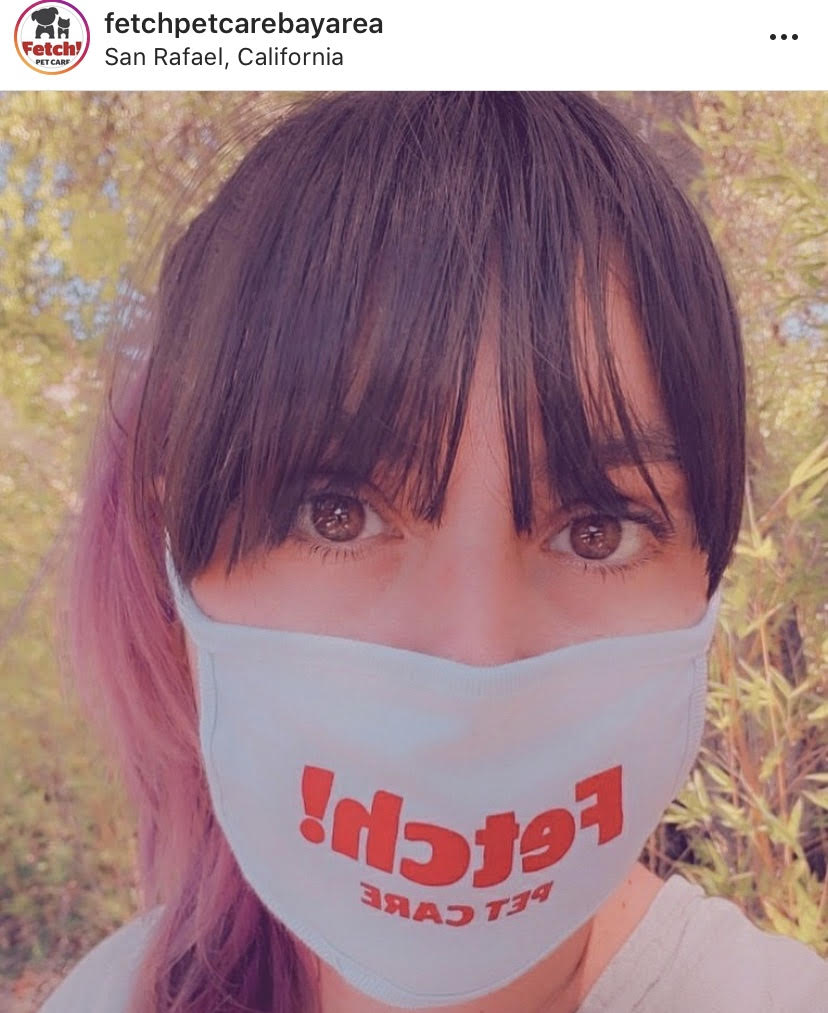 Emily!
I have an undeniable passion for compassionate pet care. It is always important to reinforce training and leash etiquette when out on the trails. "misbehaving pets" are just misunderstood and I love the opportunity to be present for them. I have experience with all types of pets and love to get to know your feathered, scaled and four legged friends.
Paulette!
Paulette lives in Petaluma and specializes in home boarding and day care. With two children who also adore animals, the pets get lots of attention, walks and love.
Robyn!
Owner/Operator Specializing in Four-Legged fitness program geared to toward high energy animals and preventing the growing epidemic of pet obesity.
Tamara!
Tamara has been working for Fetch since 2012. She has volunteered at MHS for years and still currently does. She provides doggie daycare, walks and cat visits. She is a genuine animal lover and has 4 rescues of her own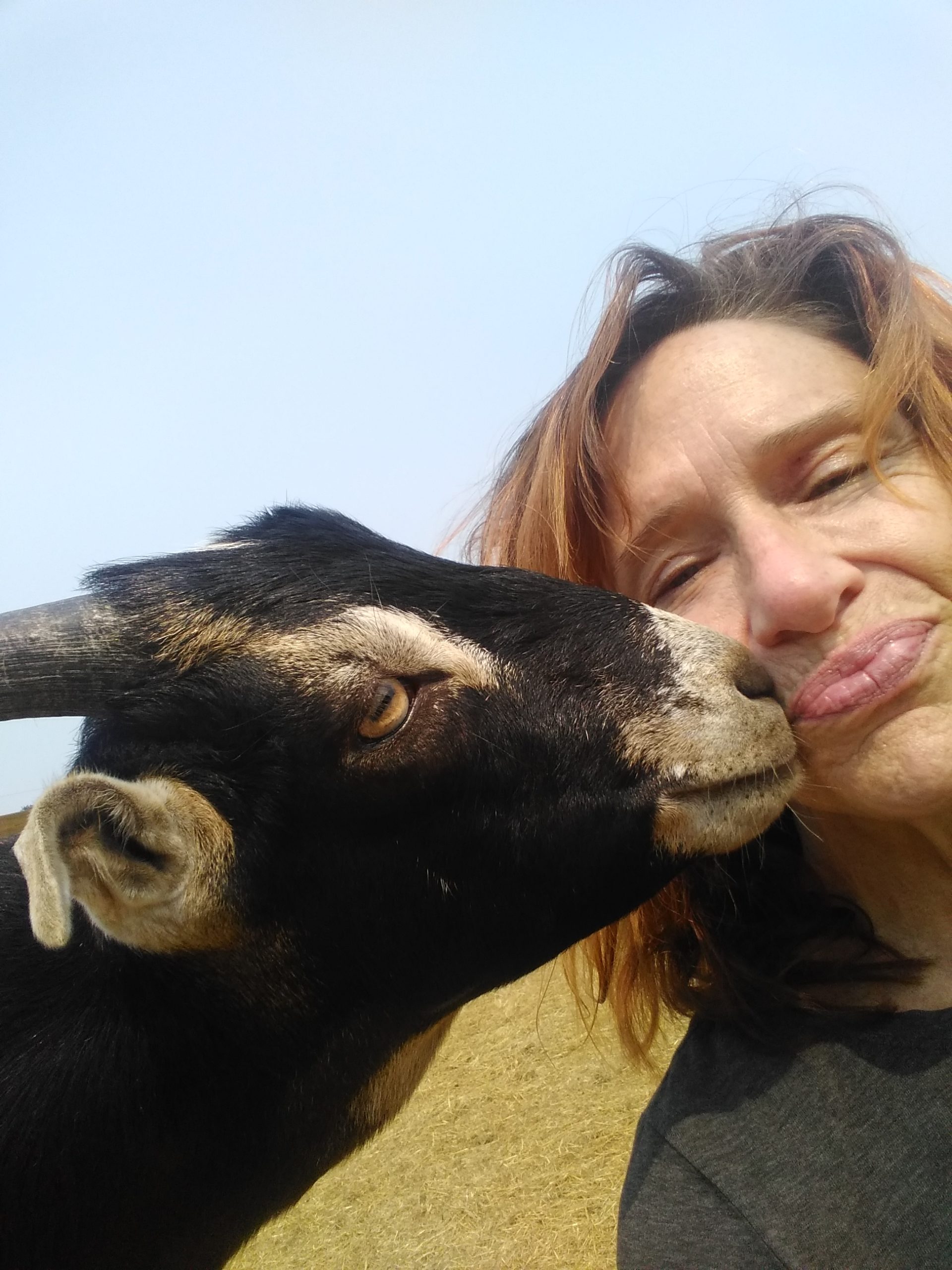 Theresa!
I have been working with animals most of my life in various arenas of care. Wildlife refuges, shelters kennels, zoos, stables , pet sitting . I have experience with both exotic and domestic animals of all kinds . I can do basic veterinary and grooming task.
Vanessa!
Vanessa has always loved animals and does dog walks, cat visits, and overnights. She grew up with cats and loves their independent natures. She has had rescue dogs as an adult and loves their unique personalities and going hiking with them.
Monica!
I have had cat pals my whole life! From kittens to elder cats, I've taken care of them all. These are my buddies: Medium-haired tabby Claudie, who is 19 and needs fluids and medication to keep her kidneys happy, and Harry, an 8-year-old tuxedo cat who is naughtier than naughty! And, my husband Larry says I can't walk down the street without saying hello to all dogs that are out and about. I've even lived with an Alexandrine parakeet! When not pet-sitting – I'm a newcomer to Fetch – I am a singing/voice and Alexander Technique teacher in San Rafael and a Marin music director. Looking forward to meeting your beloved companions!
Penny!
My Father was a Veterinarian and I grew up in a rural farm like setting with lots of animals - Dogs, Cats, Rabbits, Goats, Horses, Birds and one feisty Rooster. I've had pets all of my life. I have been Pet Sitting for over 20 years on a part time basis. We also just lost our last Beagle- Bassett Hound ( we had 5 yes 5) so currently I am an empty nester and therefore am able to Board. We miss having a pet and would love to love and care for yours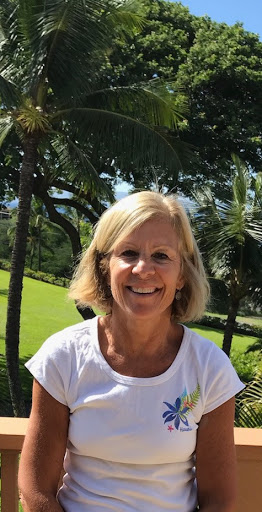 Anne!
Ann moved to Sonoma County 11 years ago. She is a big animal lover, has Arabian horses, sheep, dogs and cats. She also likes to ride horses, downhill ski and enjoy outdoor activities. In her free time, she likes to travel, one of her favorite locations is Maui. You may also see Ann working at See's Candies in Petaluma and Novato.
Rachael!
I have loved and worked with animals for many years, dogs, cats, and birds. Currently I live in Tiburon and don't have a pet, which is all the more reason I love sitting for all of the lovely pets I meet through Fetch. My first dog was an Alaskan Malamute, a beautiful animal. I am also a part time massage therapist.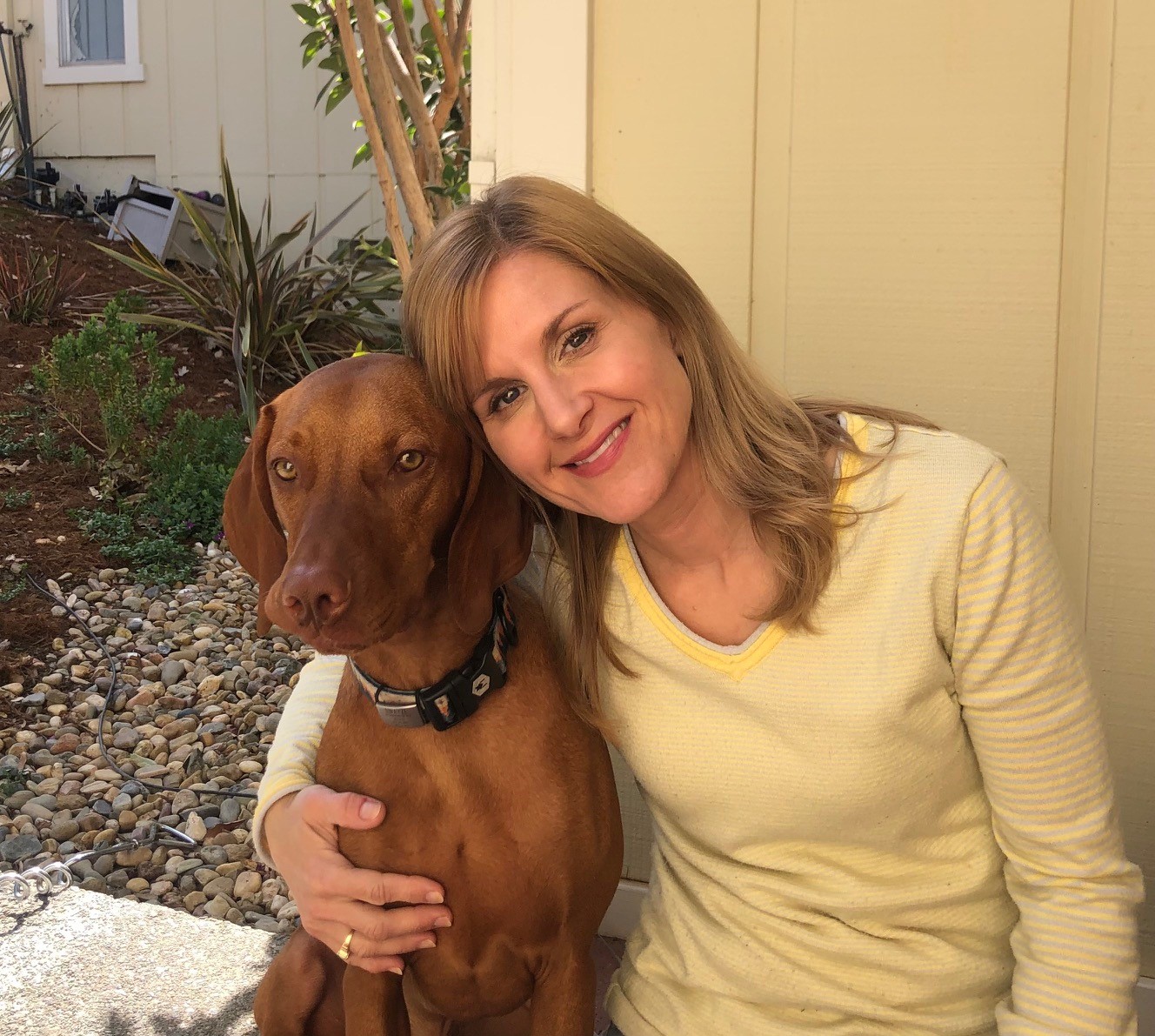 Sarah!
I'm a life-long animal lover who has had experience caring for many types of pets over my lifetime including cats, dogs, small mammals, birds, reptiles and frogs. I have a degree in biology, and animals are one of my passions! I recently moved from my career in special education to spend more time with my family, including my young, active dog. We love going to parks and trails! I feel privileged to be able to care for others' pets and give them all the love and attention they need, whether it's going on a beautiful hike or cuddling on the couch.
Jossie!
Hello I'm Jossie. I'm an animal lover and was a professional dog walker/cat sitter for 5 1/2 in SF. I recently moved to Petaluma and it ws a bitter-sweet move because I had to say goodbye to all my furry friends. But sweet because I hope I may become your dog walker or cat sitter and make new furry friends in this lovely town.-
Cassidy!
I'm a caring and experienced pet care provider from the Bay Area. I'm organized, considerate, compassionate as well as a lifelong animal lover. I've provided dog walking and overnight (both in the clients home as well as in my own home) pet care services intermittently for 5 + years. I believe in positive reinforcement to encourage desired behavior, and I will care for your animals as if they were my own. I've walked dogs of all sizes and have cared for and love cats just as much as dogs! I've spent time around lots of different pets throughout my life, mostly dogs and cats as well as birds, rodents, and reptiles. I would do my best to bond with your furry friend and to work with you to make sure your pet is comfortable, safe and cared for.
Cody!
Hi I'm Cody! I have finished up college and now I'm back home working with pets. I love pets of all shapes and sizes simply because they are far less complicated than people.
Nirmal!
I am recently retired and happy to have an opportunity to visit kitties and/or dogs, walk dogs and sometimes sit overnight for folks. Being a homeowner who travels sometimes, I have had pet sitters stay at my home and I know what I'd like to see in my house and pet sitters, so I am conscientious in how I am in someone else's home, with someone else's beloved fur babies. I am a kitty and dog lover of many years and currently have one cat whose name is Bodhi. He's been with us for over 10 years( a rescue from Marin Humane),his elder step sister, a beautiful Himalayan named Prema, transitioned out of her body last thanksgiving. She was 20.. I have been a dog walker at Marin Humane for 10 years, stopping at the beginning of the pandemic 2 years ago. At Marin Humane it was widely known by the other Dog Pet Pals that I worked really well with the "shy and shut down" dogs so I was frequently asked be with them..But truth be told, I love all dogs!…and cats! Nirmal
Jennifer!
Jennifer lives in San Rafael and loves to be around all types of cats and dogs. She is happy to go for walks with your dog and open to boarding your dog or cat!
Barbara!
WHY I LOVE PETS! Rudy makes me laugh which is my favorite thing to do. Clyde teaches me patience which is my favorite human quality. Bentley and Molly appreciate the finer things in life. The kitties Macy and Stu improve my detective skills as I search for them in their big house. Hoss and Buddy are endlessly comforting. Monkey is pure sweetness. Clash is my hero. Luna's face could launch a thousand ships.
Kathryn!
I have always lived with dogs and cats. I enjoy their company. Currently I live with a Frenchie and two cats. I pretty much like any animal that can be a pet, although I draw the line at snakes and spiders. I have often been told that a dog or cat is very shy and doesn't like strangers. Meanwhile the dog or cat is busy letting me scratch its ears. I never try to force myself on an animal. I let them approach me at their own speed while I try to present a calm and welcoming demeanor.
Bethany!
Hi! I'm a 30 year old ex-techie, and lover of fur babies. I have 3 rescue rabbits (one of which had surprise babies under my living room rug!), and a rescue Australian Cattle dog. If I had the space I would surely adopt more; however, taking care of and loving your pets is a great way to fulfill that wish! I'm experienced with many different kinds of animals and can't wait to meet yours!
Brittany!
My name is Brittany and I am an extreme animal lover! Especially doggies! I love getting to know them and treating them as my own! I have experience walking dogs (3 at a time), dispensing medication, bathing, playing and definitely cuddling. I also have experience working with horses who are majestic to me. I am local to San Rafael and have been doing pet sitting and dog walking since 2020. I truly love animals and thank you for reading about me 😊
Harumi!
I have loved pets since I was a little girl. I begged my parents for cats and a dog so I grew up with them throughout my childhood. When I got older, I adopted an American Eskimo. I loved walking with her and playing at dog beach. Spending time with pets makes me so happy! I live in San Rafael and I am experienced with dogs and cats!
Chelsa!
This SF native has lived in So. Co. most of my adult life. My first job was answering phones for Pets Unlimited Animal Hospital in SF - age 15. We always had pets in our home - dogs, cats, birds, fish, lizards, snakes. I was the camp director for one summer at the Marin SPCA. I also tended to the critters in the Animals & Aquaria department at the Carnegie Science Center. I've cared for llamas, goats, and horses while living on the property with them. I love pet-sitting because I get to see the best part of people and their love for their animals.
Todd!
Hi, I am, as everyone checking out this site, an animal lover, big or small, lazy or crazy they're all awesome. I've hiked many trails, fire roads and State Parks through out Marin, Sonoma & Mendocino County with my dogs…. Truly the best way to spend a day
Edward!
Newly moved to Marin County, but originally from Southern California. I enjoy spending my time with my lovely fiance and our sweet adopted greyhound, Nelly. We love going on walks and discovering all the scenery that Marin has to offer!
Ann N!
My name is Ann and I love animals.Growing up we always had a dog and a cat and sometimes kittens and occasionally rabbits and hamsters. Summers I was over the top excited to visit my grandfathers farm where I could "play" with the farm animals. I am grateful that I grew up loving so many animals. I am familiar with all stages of life with pets and I have trained many young ones. Also I have helped them pass over as they aged. I have been officially dog walking and cat sitting and offering care for a few years now. As I have not yet replaced my beloved Bengal cats who have passed on I welcome the opportunity to spend time with those of others. I come softly into your home until the pet is comfortable with me. I attune to the individual needs and delights and habits of each pet. For me all creatures are a gift and I know how to interact with them. I look forward to meeting yours!
Rosie!
Rosie is retired from a career in accounting and moved to Marin a few years ago and loves the nature. She is happy to provide care and companionship for your furry friends while you are away.
Emma!
My name is Emma Haydon. My love for pets is what got me into the amazing world of pet care. I am a dog sitter/cat sitter and have been dog boarding for 5 years. I understand the importance of trusting someone to take care of your "children". I grew up with a family of furry friends! My mother always adopted stray dogs. I helped in the shelter in my country: buying medicine, food and helping monthly with money. For me there is no more pure and sincere love. I have an English Cream Golden Retriever and I am completely crazy about him.
Margaret!
I love animals….all animals, but I have a special place in my heart for dogs. I got my first dog when I was 8yrs old and I've been taking care of dogs ever since. I've been caring for my own dogs, my friend's dogs and my client's dogs. I believe our dogs have the ability to make us better humans. Their presence, their playfulness, their enthusiasm for life remind us of what's most important. Many people say their super power is unconditional love. While I believe this to be true, I believe the real gift is in allowing us the opportunity to love unconditionally in return.Our pets are our family. They deserve love, respect and the utmost of care. It is my joy to treat your pets as members of my family.
Becky!
Raised in Marin, Becky has been a lover of animals and pets all her life. There is film of her creating and petting a "snow poodle" when she was about 5 years old. Her family always had pets and fostered dogs for various non-profits and the Humane Society. They got the hard luck cases who inevitably became "foster fails"--joining the household permanently instead of departing. She loves dogs but currently has two cats, one special needs. Black cats in particular are a favorite.
Marybeth!
I've had many pets in my life and adore animals! I come from a large family and cared for their pets, as well as many friends over the years. I've also had many paid housesitting jobs in Ojai, Marin and New Orleans, where I'm originally from. My last house, pet sitting job was a long-term position, taking care of a large home in Ross Ca, with many pets. I cared for a terrier and 3 cats, 2 with meds in their food and a guinea pig, bunny and 2 koi fish ponds.