Meet the Owner and Operator for Fetch Northwest Houston.  This is an opportunity to learn more about each one of the Fetch Petcare franchise owners and their commitment and dedication to caring for our customer and their pets.  At Fetch Northwest Houston, we understand that trust is important and knowing a little bit about who you are leaving your family with is critical to feeling comfortable and reassured that your pet is in the best hands possible.
Meet the Owner – Keri Campbell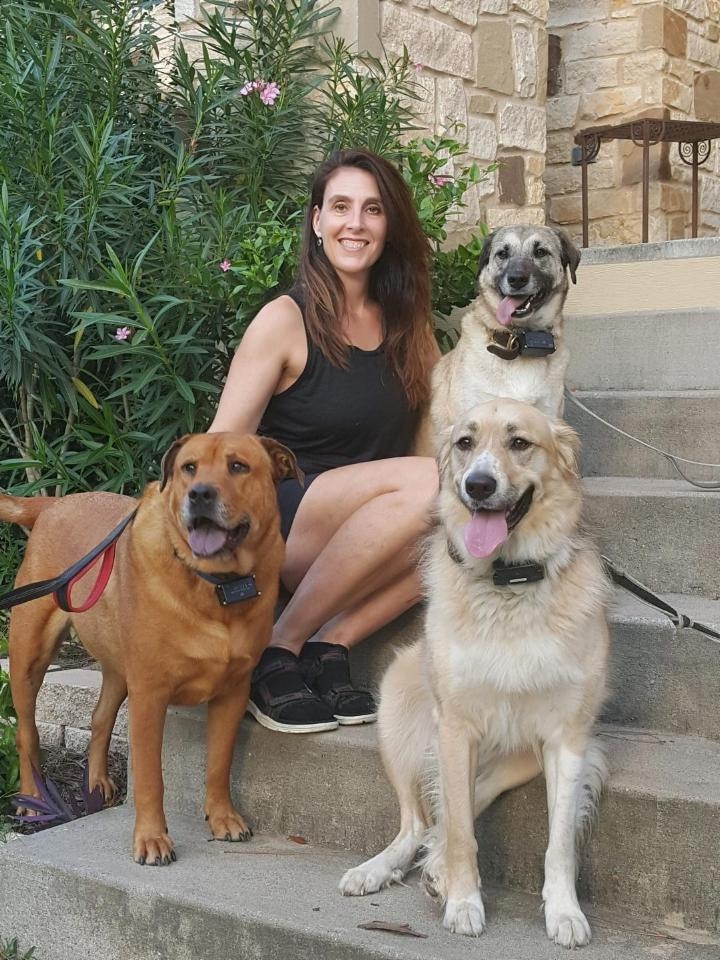 Hello.  My name is Keri Campbell and I am the owner and operator of Fetch Petcare Northwest Houston.   Providing a description of myself for the Meet the Owner and Operator page was easy.  I am a passionate animal lover and strong advocate for the health and well being of all living creatures.  I have received so much love, comfort and companionship from my furry companions throughout my life, that it has been my passion to create a better world for them in anyway I can.
 "Animals are more than ever a test of our character, of mankind's capacity for empathy and for decent, honorable conduct and faithful stewardship. We are called to treat them with kindness, not because they have rights or power or some claim to equality, but in a sense because they don't; because they all stand unequal and powerless before us." ― Matthew Scully
Family Focused
I am a mother to 5 wonderful children who also have a strong connection to all living creatures and as you can imagine, this began our foray into the wonderful world of animal care. Due to all my kids unique interests,  we have a wide collection of pets including 4 big dogs, 5 cats, 2 bunnies and one giant African Sulcata Tortoise!  We've also had fish, turtles and birds over the year to complete our menagerie!  We also believe in giving back to the community which led us to start volunteering with animal rescues and fostering.
Love for all Animals
It felt so natural to get involved in the Abandoned Animal Rescue (AAR) shelter and delivering food to animals (and people) in need when we first started volunteering 10 years ago.  In 2016, we started volunteering for the Houston Rescued Pets Movement (RPM) and my life changed forever.  Seeing the reality of the stray population in Houston and the absolute desperation of these animals was so deeply affecting.  I realized that this was a call to action to do better.  Becoming a foster parent to animals in need lets me make the difference between  life or death for these beautiful animals.  I have also learned that one family can make a difference and my family has rescued over 500 animals in the last 5 years.  My son's Boy Scout Eagle project involved building a bench and arbor to provide some shade and comfort to all of the volunteers at RPM and you can still see it to this day!
A Family Business
We opened a Fetch Petcare franchise because we wanted a family business that leveraged our collective love of animals.  The fulfillment we get from helping care for animals and connect with our customers makes this business so satisfying. I treat each and every pet as I would my own and hire those who have a deep passion for the wellbeing and care of all things furry.   I look forward to sharing my passion for animals  with all my customers and use Fetch as a platform to create a better place for those that show nothing but unconditional love for their humans.
Every Fetch franchise also has a Meet the Owner and Operator section to share more about their experiences caring for animals.  If you want to learn more about our team of professional pet care service providers click here!
Our Company Values
Honesty
We know how hard it is to find an experienced, reliable pet sitter. So we never want to do anything that will make you question our trust for a second. We'll do our absolute best to be completely honest and transparent with you about our services and your pet's care.
Compassion
Life isn't predictable. It happens fast. Sometimes, you might need to request last-minute care. Sometimes, you might need us to stay with your pet for an extra hour. Sometimes you might have to cancel services. We get it. We understand. We are reliable partners who go the extra mile to ensure your pet not only gets the care they need but is living the best life possible.
Reliability
As pet owners ourselves, we understand how important reliability is in a pet care provider. We know your pet might not be able to wait an extra hour to go outside. We know you might not be able to find a backup provider last second. You need us to be there, giving your pet the best care possible, exactly when we say we will be. We know you expect this of us and we expect it of ourselves.