Meet Our Team
Browse the pictures and profiles of our professional, reliable, and loving pet sitting and dog walking team!
Amanda
Amanda works full time as a travel agent. Her family lives closer to the other side of the state and her schedule doesn't allow her to have a pet of her own so she is happy to have the opportunity with Fetch! to play with dogs! Sadly she is allergic to cats. Amanda is available for private dog walks and in-home overnight sitting. She loves each animal as if it was her own and can't wait to meet new fur friends!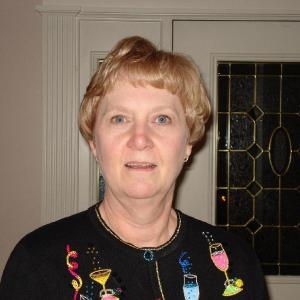 Carol
Carol is a science teacher and daughter of a veterinarian. She has always had dogs, but has experience with guinea pigs, hamsters, ducks and rabbits as well. Carol is available for private boarding, overnight stays and general pet sitting assignments
Colleen
Colleen grew up in Erie in a family full of pets. There was always a dog, cat, bird, or bug (sometimes many!) in the house. There were also ducks, geese, chickens outside that always seemed to end up in her yard from the neighbors that her family took care of. Currently she is the owner of two chinchillas, Max and Sam, as well as two 1 1/2 year old chinchillas, Remi and Ollie. Colleen works at UPMC in Seven Fields. Colleen is excited to be able to provide loving care and fun to your fur babies while you are away!
Dave & Stephanie
Dave and Stephanie have been around animals their entire lives. Dave grew up in a family that had several German Shephards as well as a few cats, fish and even a hamster. Stephanie also grew up with multiple cats in her home and loves all animals. Dave and Stephanie live in Shaler with their 2 teenage children, a German Shepherd named Axil, a cat named Zoe who they rescued and a couple of aquariums. Dave and Stephanie's home also features a fenced-in back yard for dogs to play and enjoy the sunshine. Dave works from home full time in IT so he is able to take care of the animals throughout the work day and Stephanie is a pre-school secretary with a lot of flexibility in the summers. Dave and Stephanie have been with Fetch! since the summer of 2016 and enjoy every minute of it! We have met a lot of great people and their pets who now feel like extended family. We look forward to the opportunity to help you take care of your pet(s) - whatever your need may be!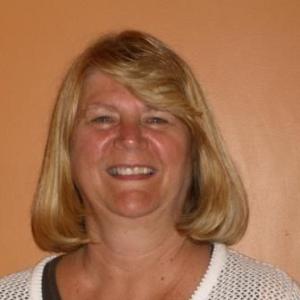 Diane
Diane is a retired paralegal now working part-time as a children's nanny. Her door has always been open to stray dogs looking for a temporary home. She has raised 4 kids, with dogs and other pets always around. Diane loves all animals and over the years has cared for dogs, cats, rabbits lizards and birds. Her home has a fenced-in yard that pets can freely access thru a doggie-door. Visiting critters pretty much have the run of the house and can sleep wherever they are comfortable. Diane will stay at your house with your pet or will board your pet at her home. Known as "Dr Doolittle" to her neighbors, Diane has been with Fetch! for over 6 years. Her high volume of repeat customers, many for several years, are a testament to her reliability and professionalism.
Donna
Donna has been the owner of SG&D, a marketing and communications company for 33 years, and a Fetch! Pet Care Sitter since 2015. She has always been an animal lover and is a pet parent to Yuki, an American Eskimo Toy, and Minka, a Blue Seal Point Siamese/Tortoise mix. Donna resides in Glen Osborne and is available for pet sitting in your home or hers.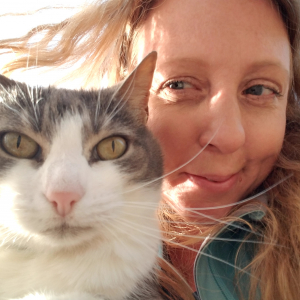 Dusty
Dusty joined the FETCH team in 2017, but has owned and cared for many animals throughout her lifetime. Dusty has boarded both cats and dogs and currently works as a FETCH back up sitter for clients near to her home. She lives just outside of Saxonburg in a split entry home on 1 acre. Dusty works outside the home approximately 10-15 hours per month, leaving her lots of time to devote to her family and fur babies (two Weimaraners, Hera & Phoebe and her rescue cat, Hope). Her husband and three children, ages 12, 15 & 17, are also animal lovers and participate in the daily care of the family pets as well as boarded pets.
Georgine
My Name is Georgine, and I love pet sitting! Caring for your pets makes me feel like what I'm doing matters. It is so rewarding when you are happy with the time I spend caring for your pet/pets. I am very flexible with visits and can not wait to visit with your pet!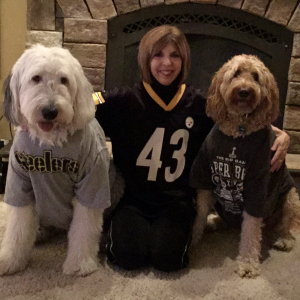 Jackie
My passion all my life has been children - both non-furry and furry! A retired Pediatric Speech & Language Therapist, I am blessed with a wonderful husband, 5 adult children, 3 adorable granddaughters, 2 sweet furry children and a lovable furry granddaughter. I have been a Dog Mom for 42 rewarding years and have also owned 2 beautiful cats. As a Volunteer with Animal Friends Shelter for 8 years, I served as a Dog Handler/Walker, Puppy Trainer, Reading with Rover member and Childrens' Humane Education Program Teacher. I am available for Day Time visits, 24-hour care as well as overnights in your home in the Wexford, Cranberry, 7 Fields, Mars and Freedom areas. I know how important it is to feel your pet is receiving tons of TLC when you cannot be home and will send you lots of photos and messages! I adore puppy play/training, dog walking, kitty cuddling and would love to become your pet's new pal!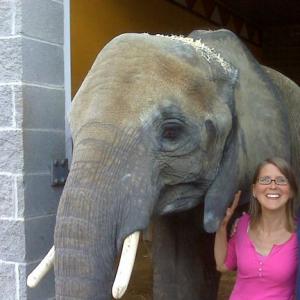 Jenny
Jenny owns her own small graphic design firm, but has worked or volunteered with animals in many capacities her entire adult life. She's worked in a doggy day care and as adoption counselor for the Animal Rescue League. She was on the Dog Behavior Team at Animal Friends, working with the most fragile dogs. She's fostered dozens of medically and behaviorally compromised cats and dogs in her 14 years at Animal Friends, helping them heal and move to loving forever homes.
Julieanne
My name is Julie and I have loved animals since I was a small child. My husband and I have 3 cats currently (2 more then we originally expected to have) and had a dog ten years before it passed away. I have a 4-year degree in Asian studies. Currently, in addition to working for Fetch!, I have a small business selling arts and crafts. I also enjoy writing, music and fashion.
Kimberly
Kimberly first got her start pet sitting as a child when her neighbors went on summer vacations. She'd be solely responsible for the house keys and taking care of the pets as directed and on time. When she started driving, Kimberly worked for horse stables and small animal veterinary hospitals taking care of all manner of healthy to sick and injured cats, dogs and horses. She also worked as an obedience dog trainer for several years. Kimberly has volunteered in many animal shelters, including Best Friends Animal Sanctuary in Utah. She has shared her personal life with cats living to as 'young' as 20 years of age. To say the least, Kim loves animals, and animals love her back. The job is intrinsically rewarding.
Linda
I grew up in the country & can't remember when my family didn't have dogs. My husband and I happily cohabitate with 2 house cats & 2 dogs, a Black Mouth Cur & a rescue Terrier Mix. Animal behavior has always been a favorite subject of mine. I'm always asking why animals do what they do & searching for answers. By living and working with them. it's an ongoing learning experience I've enjoyed my entire life.
Mary Beth
Mary Beth is a stay-at-home mom whose youngest is just starting school. She wants to re-join the workforce but this time not in the office. She lives in the Valencia area with her husband, three boys and dog. Mary Beth loves ALL types of animals and is excited to share her love with your pet! She is available for all of your pet care needs including private boarding and overnight stays.
Mimi
I grew up on 16 acres of land with 3 horses, 2 cats and a multitude of Golden Retrievers and the occasional German Shepherd Dog! My mom was a top AKC breeder of Golden Retrievers and my sisters and I all showed dogs when we were growing up. Now, my husband and I live north of Cranberry with our Golden Retriever 'Lucky', mix 'Buster', calico 'Bea' and a oodles of fish. I am available for daily dog walks and vacation visits (dog, cat, horse and all small critters) in the Cranberry, Mars, Seven Fields, Bradford Woods, Zelienople, Evans City areas.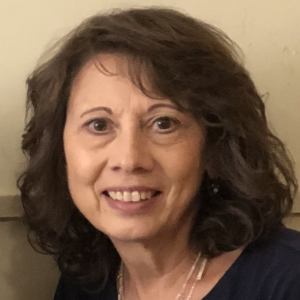 Pattie
I am a new member of the Fetch family! After 20 enjoyable years of working in Human Resources for a school district, I am retiring and focusing on a different fulfillment: my love of animals! I enjoy my life with my husband, four children, four (almost 5) grandchildren, and of course many adorable pets we have loved along the way (dogs, birds, cats, lizards). We currently have a saltwater aquarium (yes, fish are pets, too), and our Maine Coon cat, Oliver, who was rescued at just 6 weeks old and is still with us 16 years later. I also enjoy visits from my two grand-dogs, Edgar Allen Pup – a golden retriever born on Halloween, and Burl Buffet – a Boston Terrier named after my daughter's two favorite singers. There are also two grand-kitties, Piper, a local rescue, and the newest addition, Finn, who was rescued from a household with too many kittens. Fetch gives me the opportunity to spend time with other animals whilst giving you the peace of mind that your pets will be well taken care of while you are away; I always include/share photos of your pets during my visits, too! I am available for pet visits in the Cranberry Township and surrounding areas (Mars, Wexford, Seven Fields, Zelienople, Evans City, etc.) I have a large fenced in back yard with locked gates for an overnight stay, if desired. I am looking forward to a purrrfect time with Fetch by giving my time to your furry loved ones!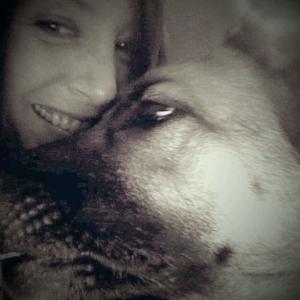 Renee
Renee has been working as a Pet Sitter since 1992 and always had a passion for animals. She has also worked for Animal Friends and had a long list of wonderful and happy clients while working at Larrys Laundromutt for 3.5 years which gives her lots of experience with dirty dogs! When Renee isn't surrounding herself with happy tails, she specializes in Customer Service and Photography.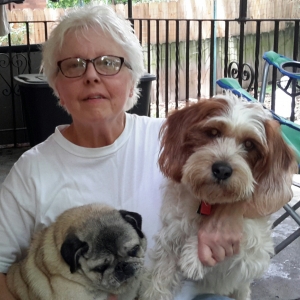 Sharon
My name is Sharon and I have over 20 years' experience caring for pets - dogs (all sizes), cats, birds, fish and amphibians. I have taken a veterinary technician course and have worked as a volunteer at the Humane Society. I have been a passionate animal lover all of my life and cannot remember a time when my parents did not have pets in our home. I am available to pet sit any time of the day including weekends and holidays. I will travel to your home and will also board small dogs at my home. I currently have a houseful of my own dogs and cats and will treat your pets as I do my own, as part of the family and with love and affection.
Stevie
Hi! My name is Stevie, I have been with fetch! for 3 1/2 years. I found a love for pets when I was a dog groomer for over 4 years. When I am not enjoying my own pets I am out and about caring for others pets and making sure they are well taken care of. I am a full time caregiver for my father, I am grateful that fetch! is very flexible and always family oriented. I also am in college (online) to become a nurse. These are just some of the many reasons why I love working for fetch!. I have two dogs teddy and Charlie who I love so much! I look forward to meeting you and excited to help you with any of your pets needs!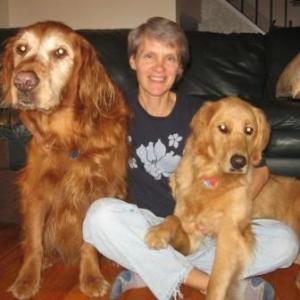 Sue
Sue, a preschool teacher, grew up on a farm and has always loved caring for animals, especially dogs and cats. Currently Sue lives with her husband, two golden retrievers and three cats. An avid outdoorswoman, Sue's hobby is trail running and has always had four special dogs as running partners throughout all of those 30 plus years!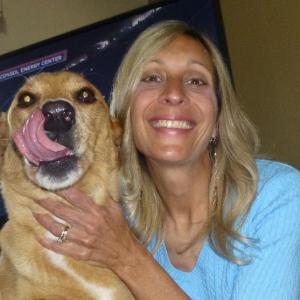 Susan
Susan V. is a dog walker and pet sitter with 8 years of experience caring for dogs of all breeds, sizes and temperaments. She is also experienced with cat care. Susan is an active volunteer with the Beaver and Butler County Humane Societies, and Joey's Paw, an organization dedicated to raising funds to get wheelchairs and prosthetics for dogs and all animals due to abuse or birth defects. Susan is available to care for pets in Mars, Seven Fields, Cranberry Township and Marshall Township. She lives in Seven Fields with her senior dog Biscuit, and has one son who attends Slippery Rock University.