Meet Our Team
Browse the pictures and profiles of our professional, reliable, and loving pet sitting and dog walking team!
Heather
Hi! I am Heather, a co-owner of Fetch! Pet Care Rochester. Growing up, my brothers and I had fish, hamsters, guinea pigs, chinchillas, cats, and dogs. Currently my sons and I have two ferrets named Penny and Duke who are a great mix of a dog and a cat. With our love for pets, our mission is to provide reliable and trustworthy pet care services. We look forward to working with you!
Erica
My name is Erica and I have grown up with animals, specifically dogs. I don't remember a time when I WASN'T excited to see or be near animals. I am willing to work with any animal and am happy to learn more about you and your pet! Right now I have a 5 year old American Staffordshire Terrier Mix, Bessie. My fiancée and I adopted her about 2 years ago. She was a stray in Tennessee and she was a nervous girl when we got her. Now, she is in a home with us and gets all of the love and treats she deserves!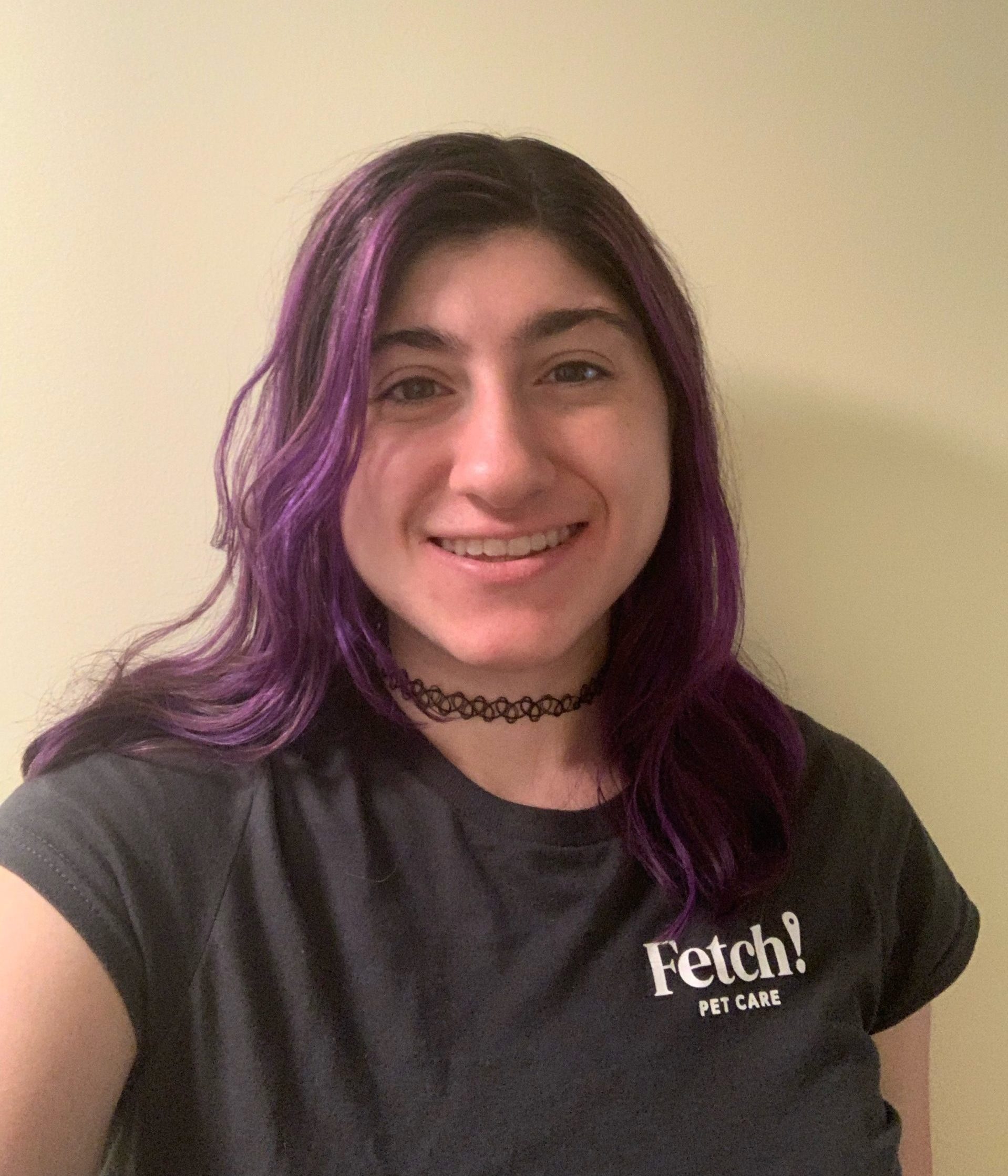 Sofia
My name is Sofia Brognara, I'm an RIT graduate with a long history of looking after pets. This ranges from boarding facilities and shelters to the pets of friends and family. I also have a little dog of my own named Zoey for 11 years now! Based on this experience, I am extremely passionate and qualified when it comes to looking after animals, just like everyone else here at Fetch!
Amber
Hello! I'm Amber and I'm a university graduate with a budding interest in animals (especially dogs!). Though I've pet sat a few times in the past, Fetch! is my first opportunity in providing care to a large variety of animals. It is my hope from working at Fetch! that not only am I able to understand the responsibilities of pet ownership, but to also appreciate the gift of pets in people's lives.