Meet Our Team
Browse the pictures and profiles of our professional, reliable, and loving pet sitting and dog walking team!
Denise
Her entire life, she has been passionate about enriching & stimulating animal's lives! With every fun walk filled with love & bonding, she gives them the tools, love, experiences, fun game challenges and interactions that allow them to thrive, engage, grow and become a more confident, calm well balanced and well-adjusted BEST version of themselves! And through this positive reinforcement, they become a more joyful addition to your family and your community! For the past 37 years, she's had the experience of working with all breeds of dogs and at many levels...including training for basic obedience, fun tricks to Police Dog & Medical Service dog training! She also has over 10 years of previous Veterinary Technician experience and is Pet CPR & First Aid Certified, so you know your Furchild will be in capable and competent hands!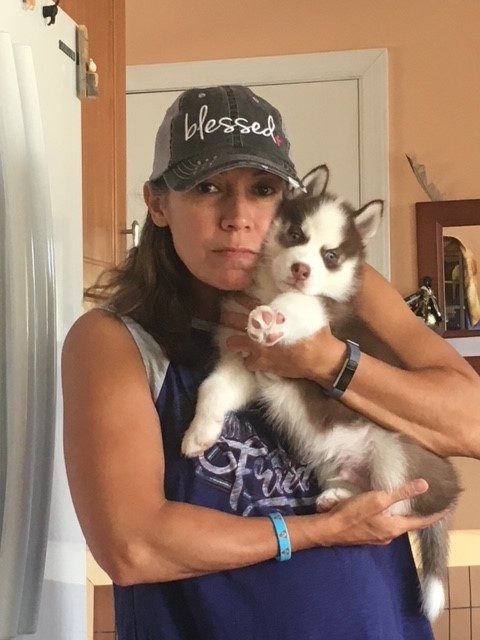 Lisa
Lisa grew up and lived in the New York area for most of her life, and currently living in the Tampa Bay area since 2018. She retired in 2011 from the New York City Police Department after 21 years of service, and soon thereafter became a Veterinary Assistant because of her love for animals. She gained extensive experience in the veterinary field and discovered a true passion for caring and helping animals. She currently shares her home with two rescue cats that she adopted and absolutely adores.
Julie
Julie is originally from Tampa FL, but spent time living in California and Connecticut before coming back to Tampa 26 years ago. She's had pets (dogs, cats, and horses) her entire life and knows what an important part of the family they are! Julie has volunteered to help make animals' lives better and keeps animals a priority in her life. She's married with two grown children, but still has 3 fur babies!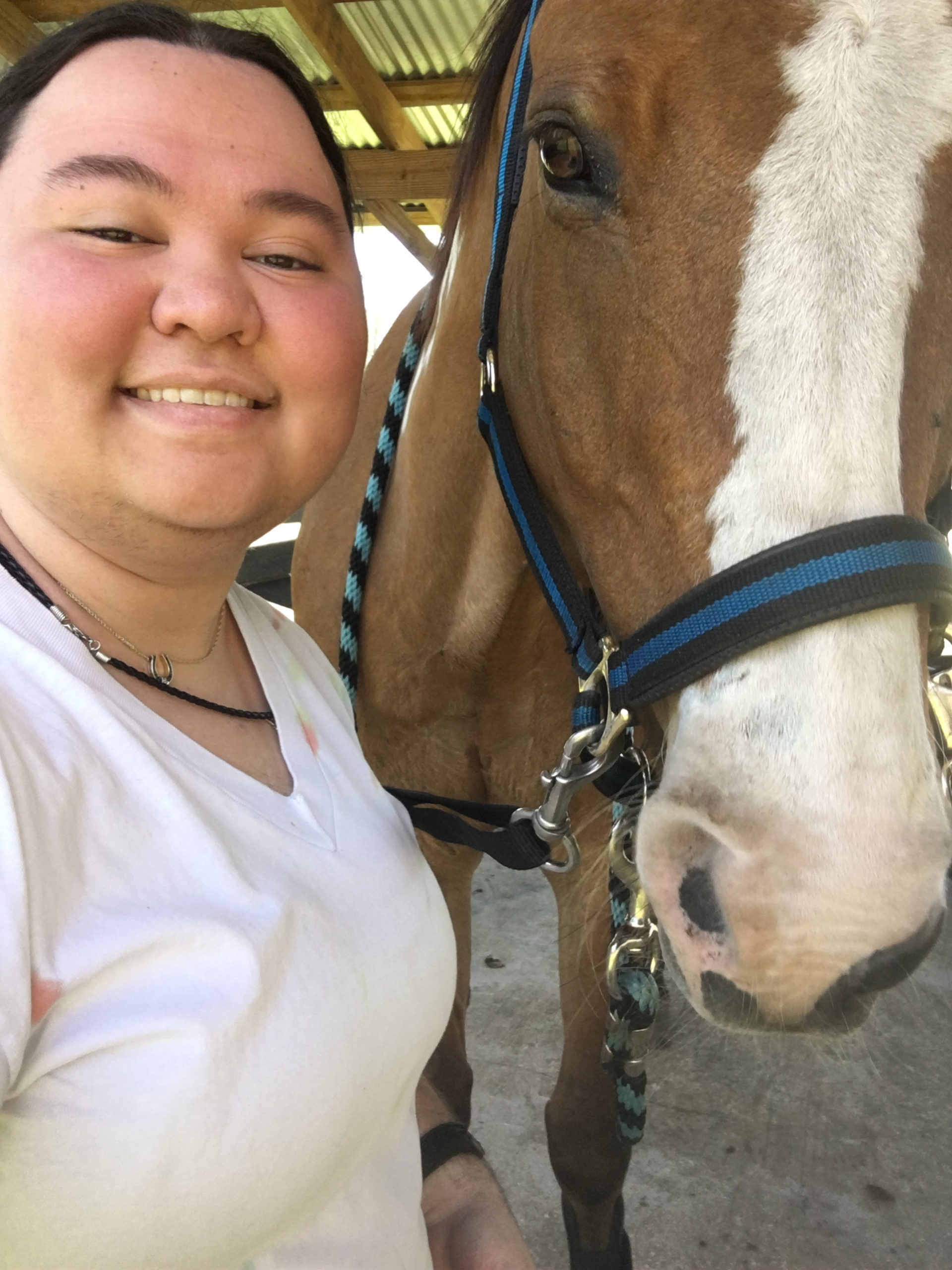 Emily
Emily is a senior in Game Design at UCF! She has four cats at home and looking to add a pup soon. She loves to spend as much time as she can volunteering at her barn or in the saddle! She has had cats and dogs her whole life, and has worked with horses for 8 years now.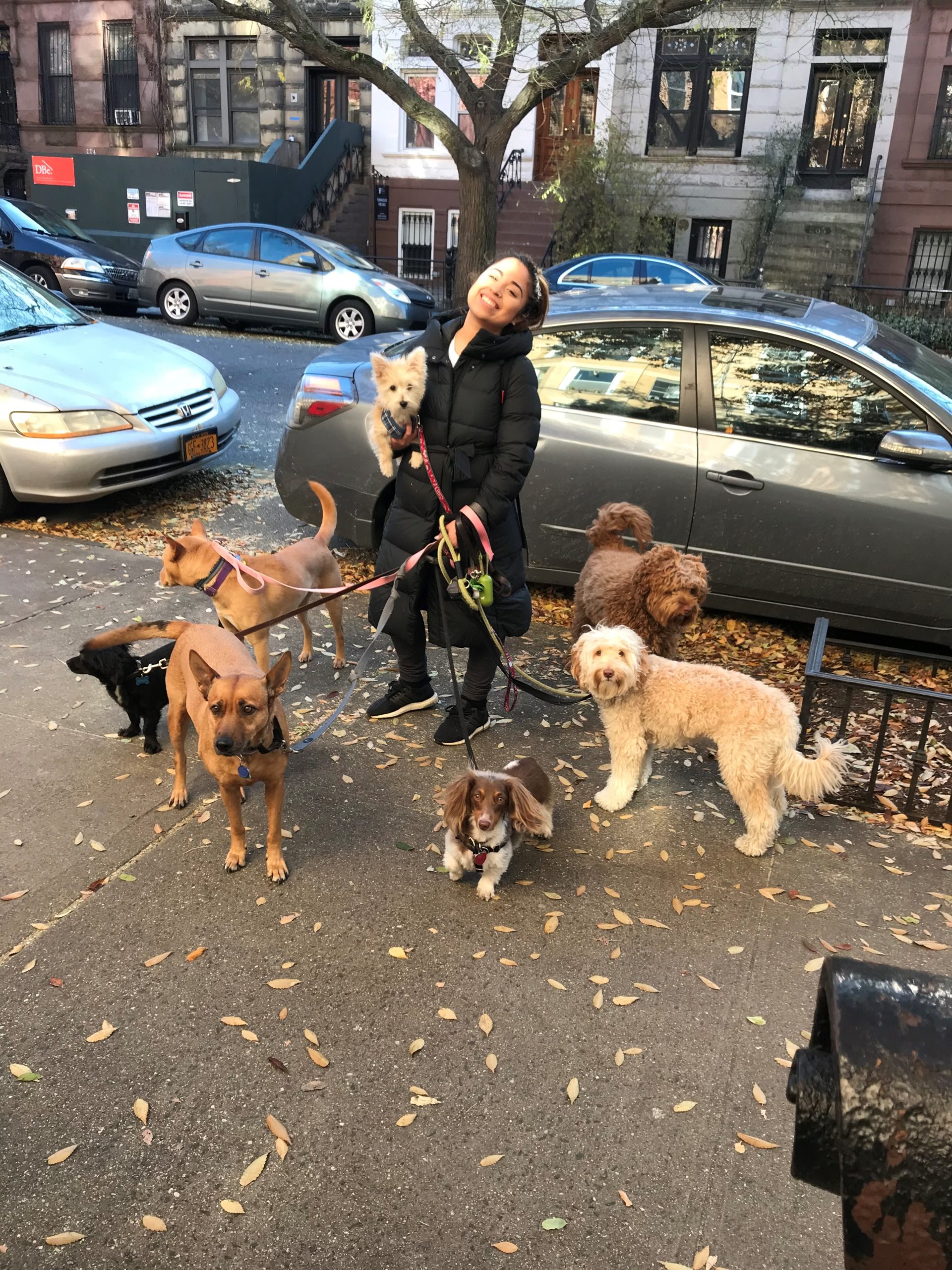 Jenni
From a very young age Jenni has been drawn to any and all kinds of animals and making sure they were always okay. She was a dog walker in NYC for almost 5 years and a dog mom for 7 and still going and she hasn't stopped there. She then became a doggie counselor which later turned into a pet nutritionist and now she is a Vet Assistant as well. There is no end to the learning and caring for animals with Jenni!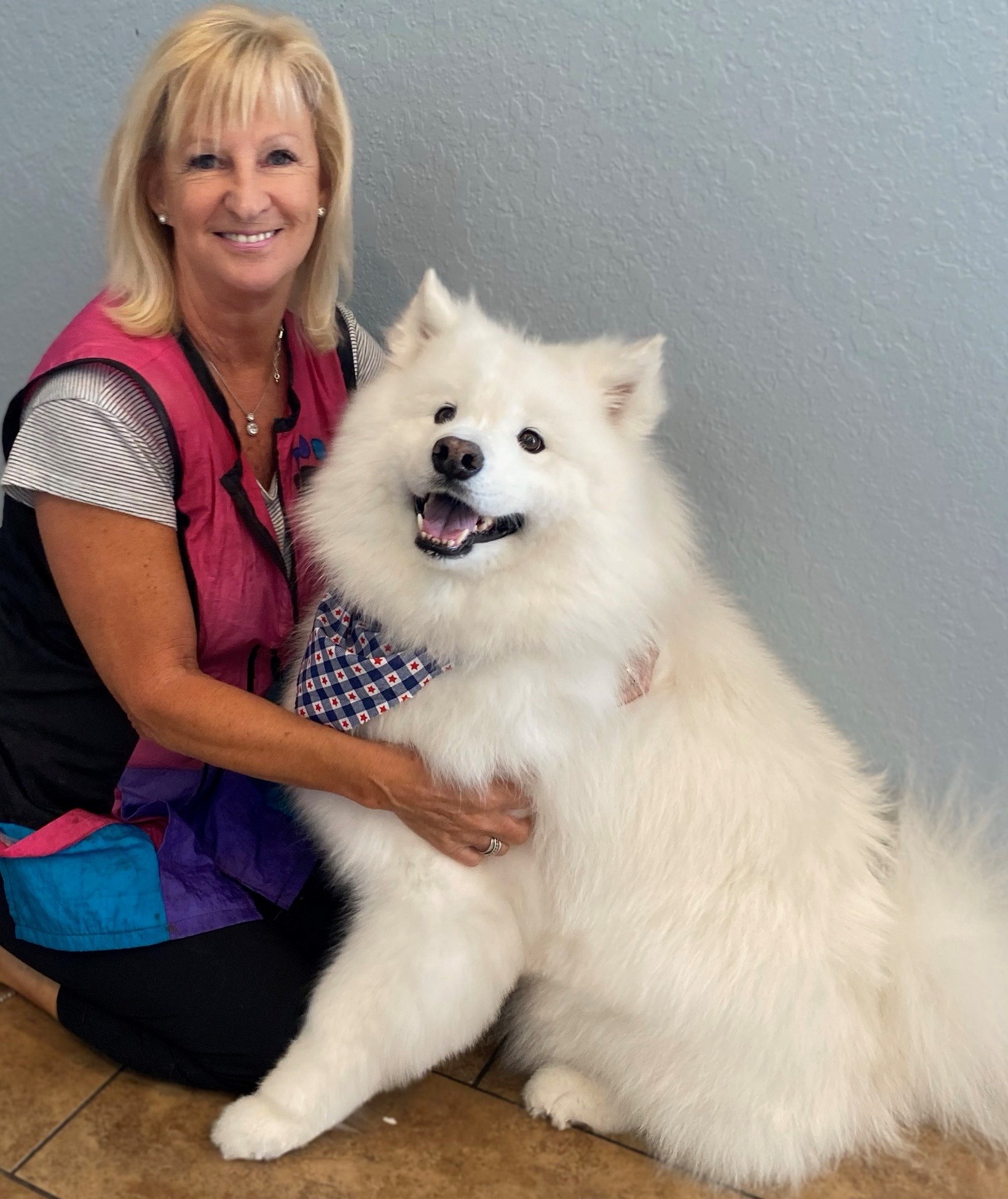 Tracey
Tracey is originally from Mount Kisco, NY. She was in the restaurant and hospitality industry for many years and then became a reservations agent for Continental Airlines for 10 years. She then followed her passion and went to grooming school to become a Professional Pet Groomer. She worked at the New Tampa Pet Resort for 10 years. She loves working with people and pets and looks forward to taking great care of your fur babies.
Ellen
Ellen has grown up having pets all her life. She believes that pets are essential to finding happiness. She has said, "Pets fill that space in your heart that brings joy and contentment. It's the trust and unconditional love they provide that is so heartwarming and rewarding. It's the family that you choose." Currently she is caring for her late father's dog, Roo. She feels, "Roo helped my dad cope with the loss of my mother and now he is helping me cope with the loss of my dad." She truly believes that dogs don't necessarily need to be trained to be "service" dogs - it comes to them naturally!
Melissa
Melissa is a Texas native and is comfortable around all animals and familiar with first aid. She served 4 years as Hospital Corps Navy, specialty in Surgery. Worked in OR after service then went into education. She has her Masters in Mid Management and all but dissertation EdD in Admin. Worked in classroom, building and district admin and retired as a Professional Developer. She is married, has2 adult children, 3 grandkids and 1 step grand. She also has two fur babies, pug siblings.
Katie
Katie is a pet lover and enthusiast! Currently she is a nursing student studying to receive her MSN to become a travel nurse. She is dedicated to care for your babies as if they were her own! She currently owns two ferrets (pictured left is Lilo: black female and pictured right is Stitch: fawn male) and is looking to soon adopt a puppy of her own. She grew up in San Diego California and moved to Florida after her father retired with 20 years of service from the United States Military. Katie has helped raise three pugs and a chihuahua over the years, she has also helped train and raise her grandmother's three German Shepherds. Large or small, she has plenty of experience with both! Katie is anticipating meeting you and your pets to offer exceptional care and outstanding service that goes above and beyond!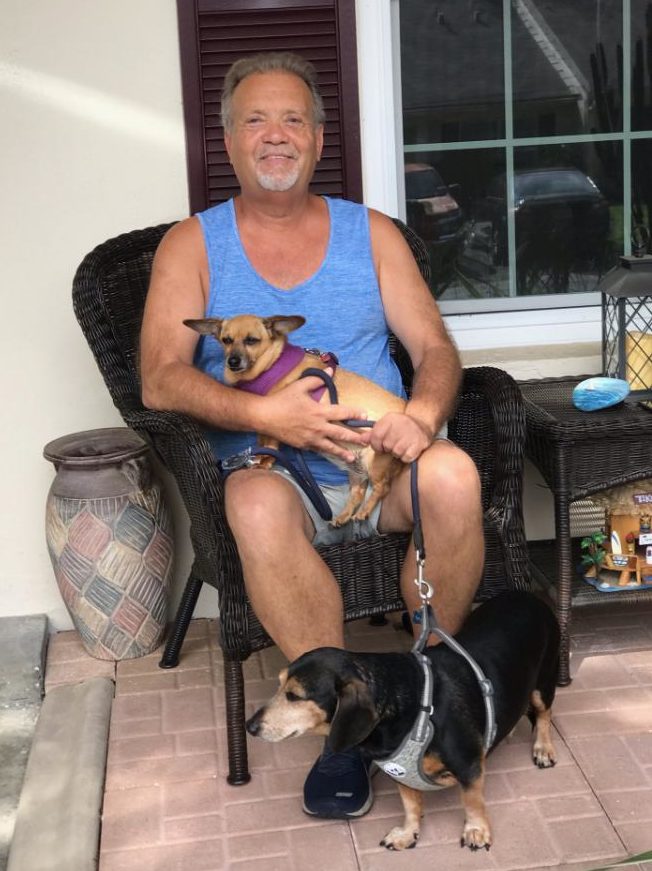 Ed
Ed is a retired project manager and has had dogs and cats his entire life. He now has 2 dogs of his own and volunteers at a Dachshund Rescue group. He is looking forward to walking and entertaining your fur babies.
Deborah
Deborah Ann is a huge animal lover that can't pass a dog without asking the owner if she can pet it! She owns a deaf American bulldog and has owned dogs and pets all her life. Deborah Ann can't wait to play with your pets and give them lots of love and exercise while you are away!
Jeanette
Jeanette has loved dogs, cats & guinea pigs since she was a child. (She loves horses, alpacas & pandas too, but has never cared for them.) She is a passionate dog parent with 26+ years of being owned by 4 Westies & a Sheltie. She believes in healthy feeding so she cooks for her dogs, using organic ingredients whenever possible. People say her dogs eat better than most people! Experienced caring for small to medium sized dogs, cats, caged birds, guinea pigs & fish. Loves most animals but she is deathly afraid of snakes! Your fur kids will be loved and well cared for.
Marci
Marci has grown up around dogs, and currently has two of her own-a one year old Great Pyrenees and a 10 year old Cairn Terrier-but has owned many in her life! She has a bachelors degree in Psychology and currently also works as a nanny for a two year old little girl! She has a genuine love for all pets big and small, and loves spending time with all types of furbabies!