Meet Our Team
Browse the pictures and profiles of our professional, reliable, and loving pet sitting and dog walking team!
Tammy Wolf - Owner
Hello to all pet lovers, My name is Tammy and I am the owner of Fetch Pet Care Tucson. Growing up, there were always cats in my family. I have raised many generations and with my husband Jim, have had up to 5 cats in our home. Our current generation of brothers, Brutus, Bogart and Bourbon, are all rescue cats and the new loves in our lives. In 2018, a flexible work schedule and my love of pets, led me to Fetch Pet Care. I enjoyed all my regular dogs and cats with all their unique personalities. I even encouraged my semi-retired husband to join Fetch Pet. He too, fell in love and has become Uncle Jim to every pet within his care. Near the end of 2019, the previous owner decided to retire. So with 30 years of sales, marketing and customer service experience, I became the franchise owner in April of 2020. I know, what timing, right? But since that time, we have gained new clients, hired new sitters and expanded our coverage throughout Tucson and the surrounding area. We have also expanded our services to better meet both you and your pets needs. I hope to have the opportunity to meet you and your pets soon. I can't wait to hear about your family!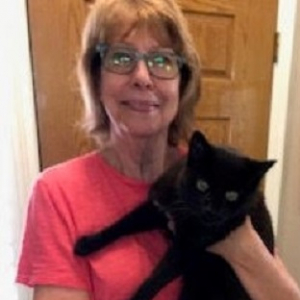 Nancy
I was born and raised in Tucson and moved away when I was 30 years old. After retirement, my husband and I returned because we love Tucson so much. In Reno, I volunteered at the Humane Society of North Nevada. I also worked for Chewy.com which I enjoyed because of the pet connections. All of our fur babies have been rescues and always part of our family!
Audrey
I love to pet sit. I love my fur babies as they bring me so much joy! I help take care of clients dogs that have special needs and can sit 24 hours in your home.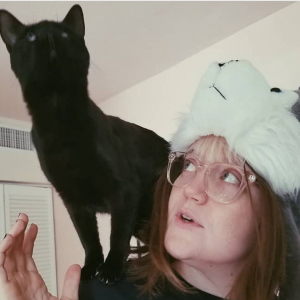 Haley
I'm a U of A grad and a passionate animal lover. I've been around animals my whole life (I currently live with 3 cats and 4 snails) and I'm very comfortable around all shapes and sizes of pets! My experience includes years of shelter work, fostering, and working with our local TNR program.
Anna
I relocated to Tucson from the San Francisco Bay Area, and I've been pet sitting for over 17 years (since 2000). I've taken care of all kinds of animals from dog walking and cat sitting to bearded dragons, hedgehogs, and parrots. I currently have one pet, Pickle, a black and white tuxedo cat. I am available mornings, evenings and weekends to pet sit, and overnights in your home. The Central Tucson area and Foothills is the area I do dog walking and cat sitting.
Max
I am currently a college student at Pima Community College majoring in Neuroscience and pursuing a career in healthcare. I have been in close contact with cats and dogs since I was a toddler. Today, my family owns two dogs and two cats. Throughout my teenage years, I participated in the Boy Scouts of America and earned the eagle scout award. My eagle project was dedicated to building cat boxes for the Hermitage No-Kill Cat Shelter. My hobbies are listening to jazz, jump rope, ultimate frisbee, and cooking/baking. I look forward to meeting your pets.
Malia
I have a variety of experiences with caring for pets, from growing up with them to volunteering at the Tucson Rehab Center caring for birds and reptiles. I also have farm animal experience with horses, pigs and goats. I own a Praying Mantis and just adopted a kitten. I look forward to caring for pets and the people in my community.
Lupita
I am a native Tucsonian and growing up our family always had at least one dog. The first pet I remember we had was a retired police dog (Shepard), he was so smart and loving. I love all dogs and cats, although I never knew what it was like having a cat until I met my husband (26 yrs ago). We currently have 2 kids and 2 cats -1 rescued Siamese found in a dumpster and 1 adopted a stray cat from a vets office. I service the N.E. Foothills area. I am also bilingual, in Spanish and English.
Kathleen
I am a recent retiree from the Pacific NW and share with my husband a 14 year old Yorkie/Chihuahua mix in Marana. I have many years taking care of cats and dogs for friends, family and coworkers. My home is available for Private Boarding and I can do cat visits and dog walking. I will take care of your pets like my own. I provide services in Marana and Oro Valley.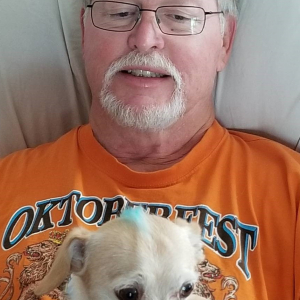 Jim
I love animals and have 3 male cats that I share with my wife. I am the co owner of the business, which is a joy to own. I will take care of your pets as if they are my own.
Katharine
I grew up in Tucson, and while growing up we always had a dog. I also had a succession of hamsters, rats and other small pets to love and care for. I now share my home with Malcolm, a Lab-mix puppy, and Kaylee, an adorable mutt, both rescued by the Humane Society. I am constantly trying to learn as much as possible so that I can be the best possible pet parent. I am excited to use my knowledge, experience and love of animals to serve others in dog walking, cat visits and In-home overnights. Responsible for N. E. Catalina Foothills and S. E. Tucson.
Kathie
I have personally taken care of the owner's pet's for the last 20 years. I'm thrilled to be part of Fetch! Pet Care Tucson officially as of April 2021, as a pet sitter and bookkeeper.
Hannah- Assistant
Hi, I am Hannah Dudderar. I recently graduated from the University of Arizona in December of 2021. I graduated with a degree in Veterinary Science. I have been with Fetch! for over a year now, but my pet-care experience does not stop there. I have years of experience with all different kinds of animals. Despite being just a sitter, I also help Tammy out in the office. So when you call us, you might hear from me! Since I was a little girl, I wanted to work with animals, and I am very happy I am living out my dream. I love every animal like my own and cannot wait to care for your babies.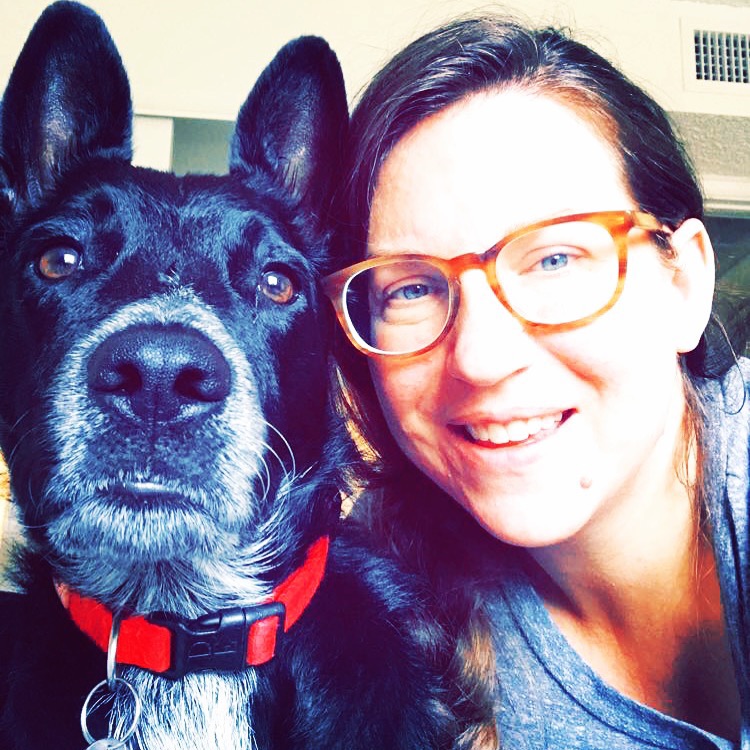 Carolyn
I love dogs and have interest in training. I love being a resource for them to explore the world while their humans are away at work or travel. Looking forward to meeting yours soon!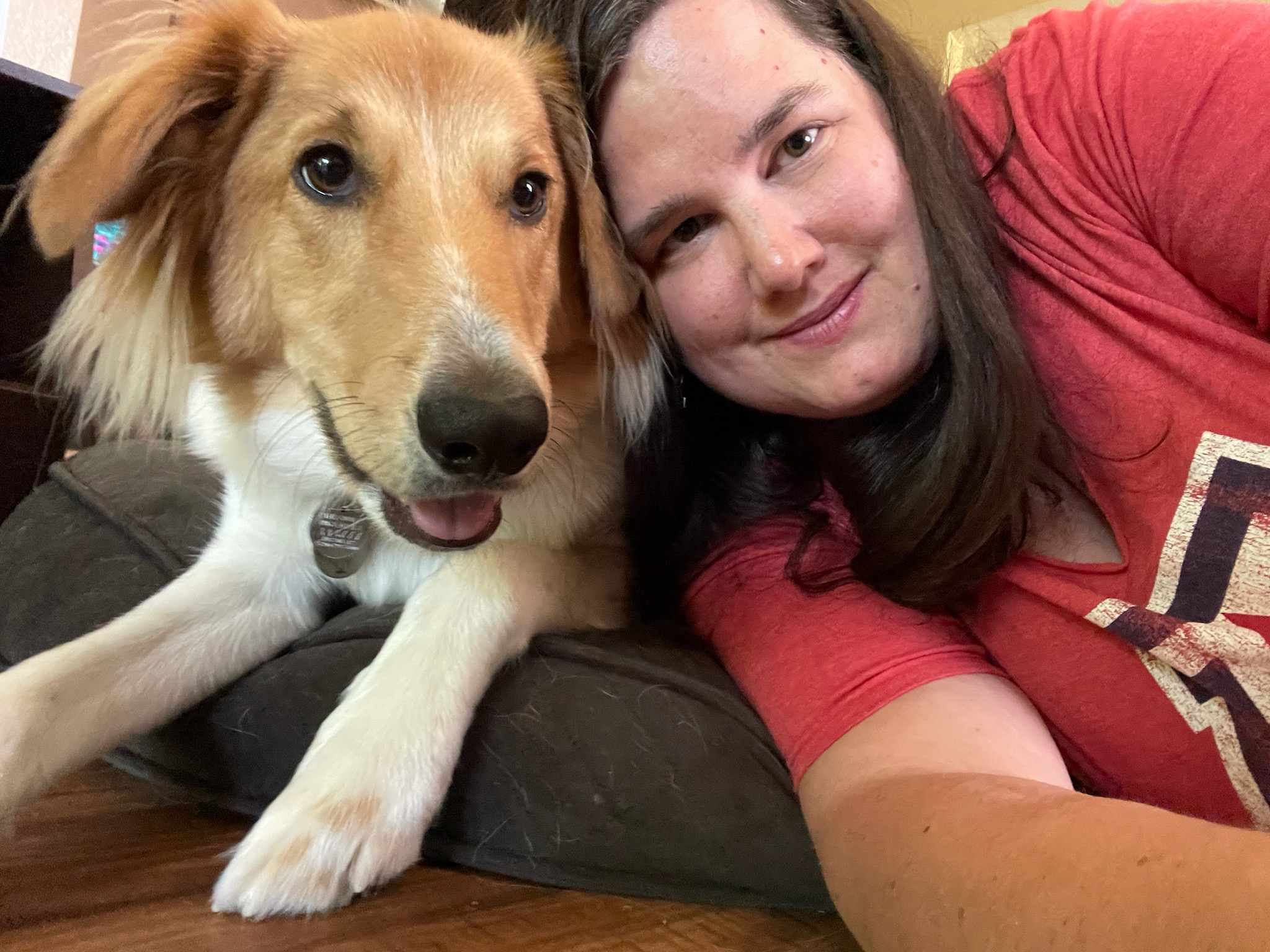 Catherine
Since she was a baby, Catherine grew up with dogs and she is known among her family and friends as a "dog whisper". Catherine is also a doctoral student at Grand Canyon University studying Industrial and Organizational Psychology and is always looking forward to taking care of your furkids as a break from research for her dissertation. She usually covers the Northwest part of Tucson from Saddlebrook, Catalina, Rancho Vistoso, Oro Valley, Casa Adobes, and Marana. Her long-time dream is to buy a ranch and convert it to a dog rescue sanctuary, but she would need to win a Powerball lottery first.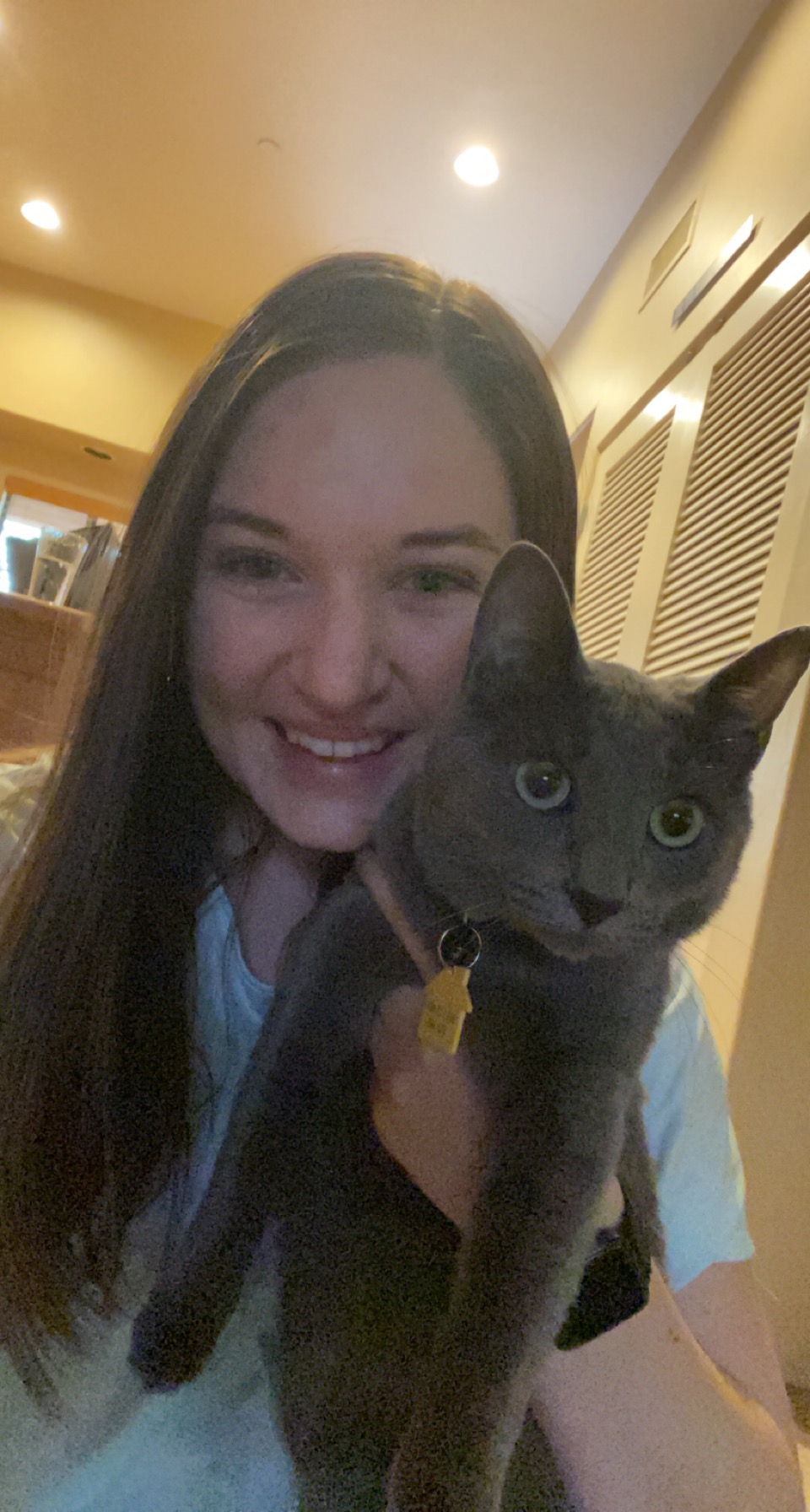 Aimee
I have been caring for pets since I was 12. I can't wait to bring my past experience and help you with your pets. I am familiar with caring for birds, reptiles and farm animals, besides dogs and cats.
Debbie
I have been caring for pets and helping families in Tucson and Sahuarita for many years. I have experience with both dogs and cats. I am available to stay in your home for 24 hours at a time, my specialty.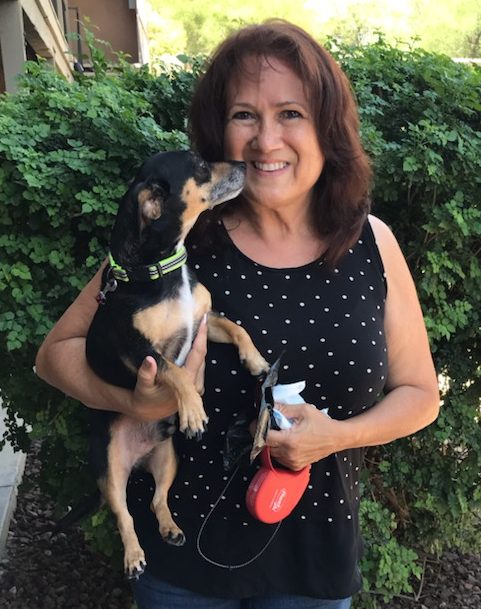 Sylvia
I have owned dogs, cats, a horse and a parrot. Now my love for animals is now for your pets. I will take very good care of them for you. as if they were my own. I love to stay overnight in your home caring for your pets.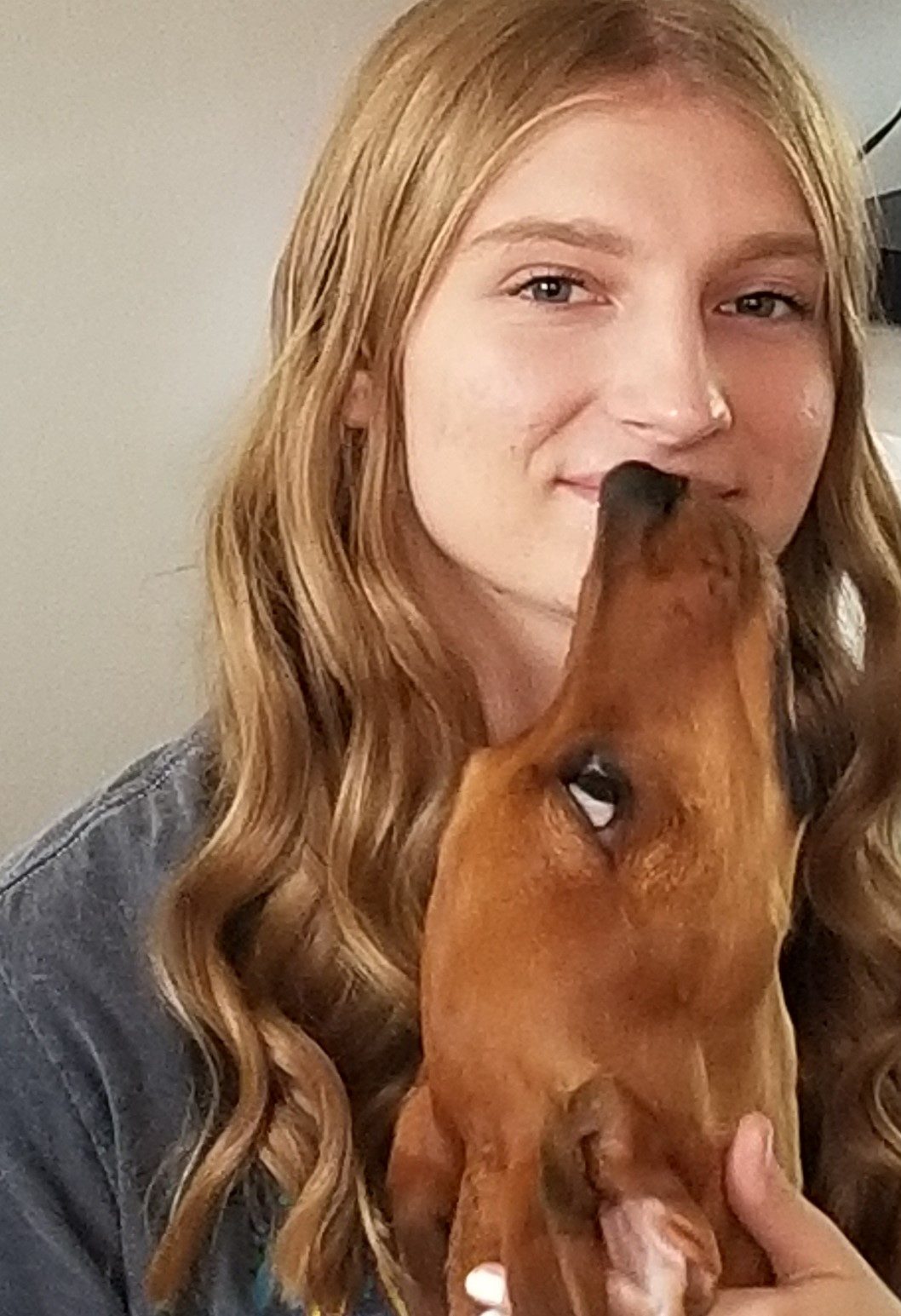 Carolina
I have been working as a pet sitter for the past 4 years. I recently moved to Tucson to attend the U of A to study vet sciences. I look forward to helping with your pet soon! I specialize in horses!
Barbara
I'm a native of Tucson and worked as a teacher for many years. I've had years of experience caring for pets of all kinds. I can't wait to help care for your animals,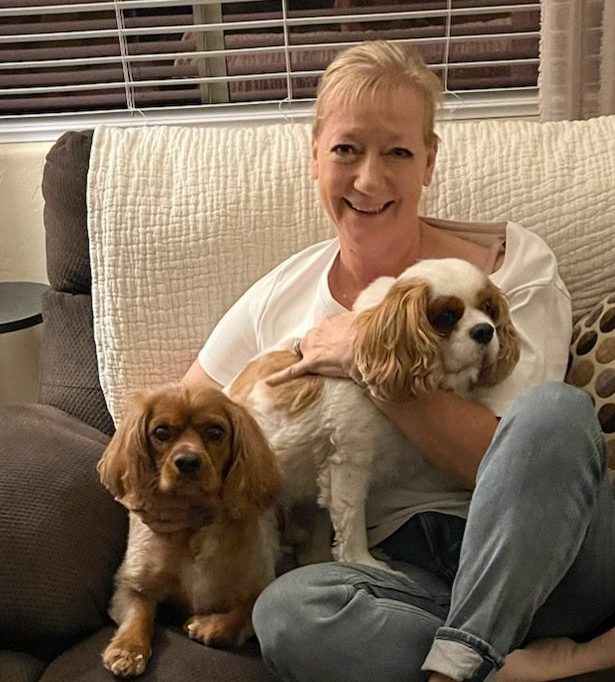 Karin
I specialize in dogs. They bring such joy to my life. I cover the Catalina, Sabbdlebrooke and Rancho Vistoso area. I look forward to meeting you soon and caring for your dogs.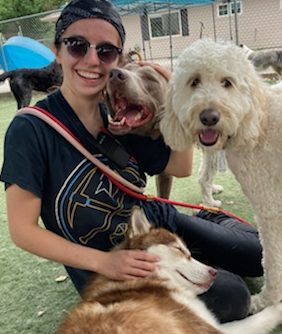 Miranda
Miranda Bishop is a pet sitter in east Tucson. She lives with her wonderful mutt Earl. When she isn't walking dogs or working as a veterinary assistant at an emergency clinic, she spends her time painting, quilting, and designing and sewing clothing. Her favorite thing to do is go to EDM music festivals!
Lia
I'm living in Tucson attending U of A in their Veterinary program. I am on my way to being an Equine Vet. I would love to care for all your pets. Dogs, cats and yes horses too!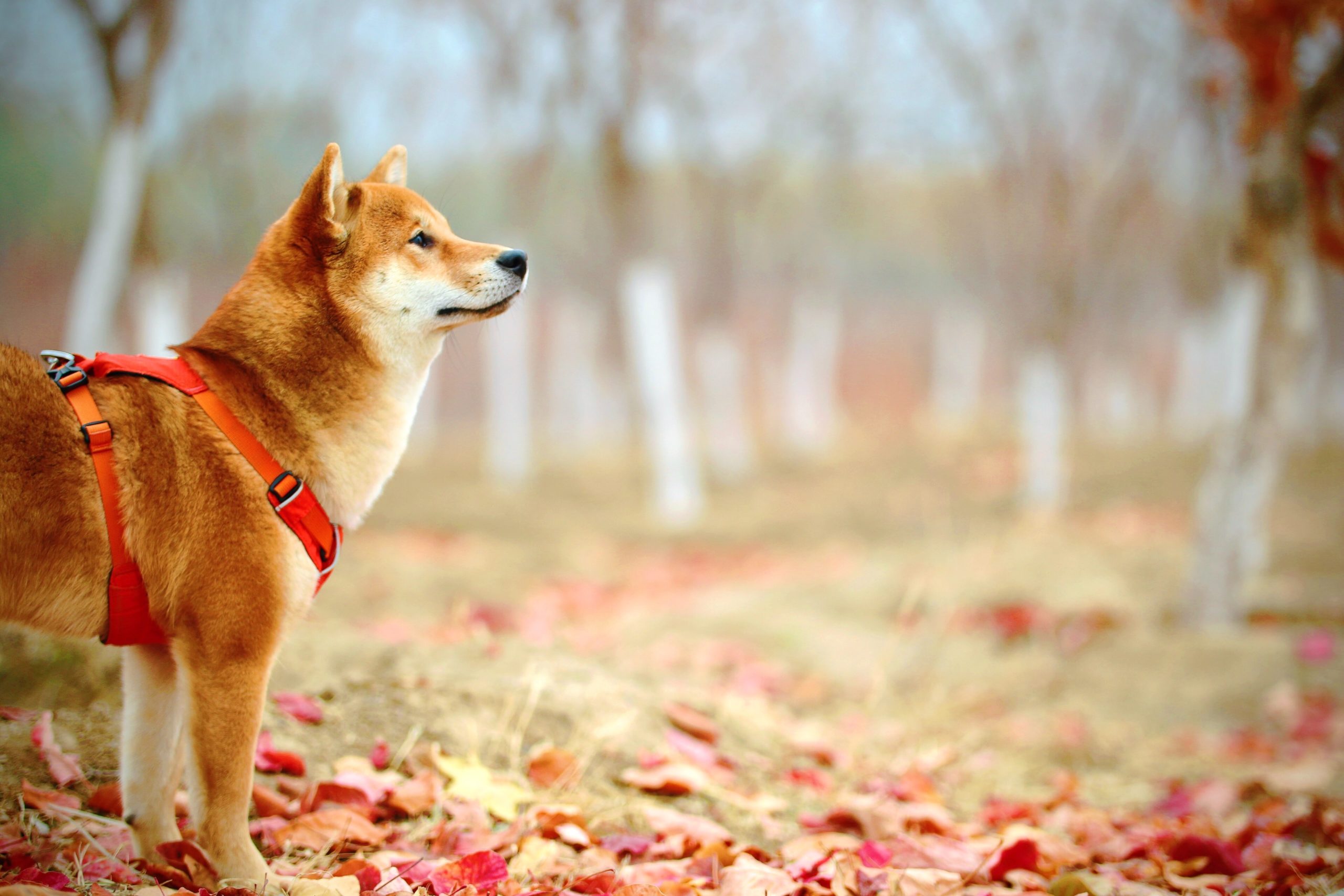 Teresa
I am an open and loving person and want to share my vibe with your animals. I have many years of experience caring for pets and own a minnie Australian shepherd who is deaf.
Carol
I've have been caring for pets and house-sitting business since 2014. I sit for dogs, cats, birds, and turtles. I can give pets medication. I am excellent with animals. I can board them at my home. Also, take out & bring in trash cans, water plants, and pick up mail and packages. Animals are the light of my life.
Liz
I have a great deal of experience training dogs for obedience and therapy dog certification. I completed Oakland University's Specialized Certification in Human Animal Interventions. I look forward to caring for your dogs.
Bill
Hello! Meet me and my dog. I have a hospitality background and am recently retired. Looking forward to helping you and your pet.
Ellen
Greetings! Its been a pleasure and honor working with the Fetch clients, pets, and staff. I am a New York City transplant who enjoys living and learning in the wonderful Sonoran desert. I look forward to meeting your pets and making them safe and content while you are away. I specialize in boarding pets in my home.
Paul
I am an animal lover. I have owned dogs, cats and tortoises. I love to assist others when they need help with their pets. I work in SW Tucson and specialize in boarding your dogs.
Scottie
I have years of experience caring for dogs and cats. What a joy they bring to our lives. Can't wait to meet yours!
Celeste
I'm currently a freshman at Pima Community College pursuing an Associate of Science Degree. As I have grown up, I have always had a pet in the house. I have had a Chihuahua named Penelope for 9 years and a mixed breed named Phillip for a year. I also have a tabby cat named Tomcat. I love them all so much and I can easily bond with any pet. This job provides me the opportunity to meet and bond with all sorts of animals, including yours!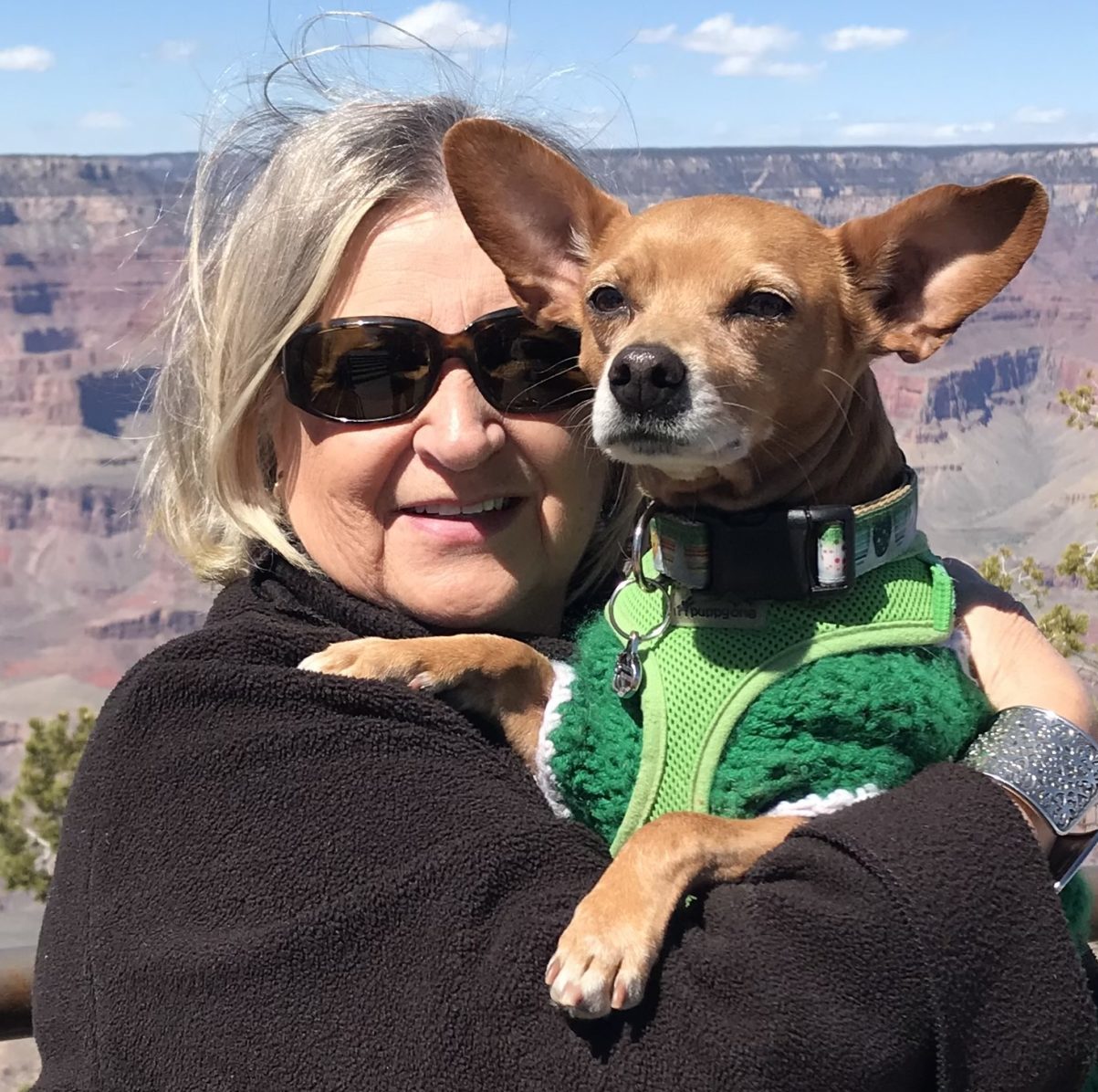 Diane
After retiring in 2016 my husband and I travelled and pet sat over 100 cats and dogs in five countries. My specialty is smaller dogs, up to 25 lbs., and cats — I am for sure a "cat-a-holic" if there is such a word. I love being their slave, brushing those that love it, and letting them run the show. I let them set the pace and patiently wait for them to invite me into their circle of trusted humans. I've pilled many cats and I am experienced in giving insulin shots. I love playing fetch with small dogs in the yard. I don't have pets of my own presently so I need yours to get my "pet fix"! Let me know if I can be your pets' "Auntie Diane"
David
My wife and I are retired and moved to Tucson in the summer of 2021. We've had cats and dogs (labs) our whole lives. For the time being we've decided to hold off on getting a dog and/or cat of our own (first time in decades) so we can offer totally private Fetch boarding of your pet family in our home. We feel there are pet families out there that may have a pet that gets along well with their own "siblings" but not necessarily with other unknown-to-them animals; or perhaps they have an "only child' who is used to getting 100% of their attention. Our contained back yard is cinderblocked, but even so, when your pet(s) are out there —I'm out there too. I think of myself as more of a dog person, but I really like cats too. We even have a "cat closet" with an igloo shaped doorway surrounded by brushes so when your cat goes in and out it gets a mini self grooming. As I'm more of a homebody I really like having a pet, or pets, around for the company, and I hope to reciprocate that for your pets too!
Kiara
I love spending time with animals! I have 3 dogs and 3 cats at home. When I'm not busy playing with them, I create art, read books, and watching ridiculous shows with my sister. I am also currently studying art in college.
Liliana
I am a Tucson native that has grown up around many different fur babies. Having 13 years' experience caring for my own cats and dogs and recently learning to care for reptiles as well as some farm animals in the past 5 years has allowed me to pick up easy tips and tricks that I look forward to sharing with you and your pets to better their lives!
Casey
I grew up in Southern California and have always loved dogs since childhood. Now I am mommy to two furkids, Ollie, a border collie mix, and Onyx, a black lab. I graduated from Gallaudet University with a bachelor's in Communication Studies and I'm currently studying for a post-doc certification in Human Resources at Pima Community College. I have been a long-time advocate for the disabilities' rights to equal and open access, specifically, for the Deaf, Hard of Hearing, and DeafBlind communities. I will love your pets as if they are my own!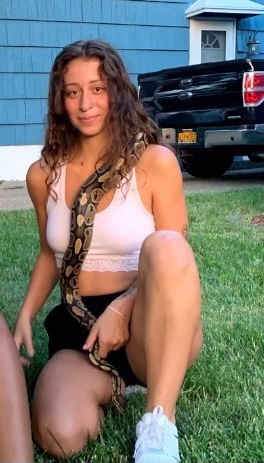 Mia
I am an animal lover and have always been passionate about animals of every kind. I have a wide range of experience with all types of domesticated animals. reptiles and farm animals. There is not one pet that I'm allergic too or afraid of in any way. I feel I have a way with them and can understand them. I can't wait to meet yours. I am a veteran, who recently welcomed my first child.
David S
I've always had pets around me. From childhood to 6 months ago. Both dogs and cats. Simply put. I love animals. I love being around them. I enjoy taking care and socializing with them. Sometimes, more than humans. I believe in diligence, punctuality and communication and I bring all of this with me. An objective...To bring joy to a furry, feathered or scaled friend and their human.
Cassandra
I have a wide variety of experience working with domestic, farm and wildlife. I have volunteered at the Desert Museum and Tucson Wildlife Center. I currently work at PAC with fearful dogs. I look froward to caring for your pets and giving them lots of care and love.
Amy
I have years of experience caring for pets. I was raised with dogs but later had 2 cats that I fell instantly in love with. I have trained dogs, one even as a professional tracker. I admire Ceasar Milan and his knowledge of dogs. I was a math teacher and wellness coach too. I will bring my wide experience of knowledge when I care for your pets.